The hardest part of Halloween is getting through the day. Evening is when all the fun starts, but first I have to clean the house, take the dog to the vet, supervise the tree trimming guys, figure out what to make for dinner, and take care of the other usual chores. It must be a hundred times worse for all the kids out there who have to go to school. How do they get through the day? How do teachers get through the day? And are the kids you know allowed to wear costumes to school? Surprisingly, our school has allowed the kids to show up in costume, so Fuzz went as Manga girl.
Anyhow, in anticipation of tonight's fun and all the candy that will soon appear (for better or for worse) in our homes, I've put together a little list of recipes using you may find useful. These are just a few of my favorites, but there are plenty more.
Candy Bars — An old favorite, and well-loved.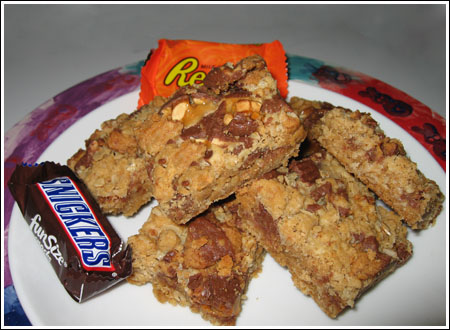 These M&M Bars are excellent.  Plain M&Ms work the best, but you might end up having to add some Peanut M&Ms.  We always seem to get more of the peanut type.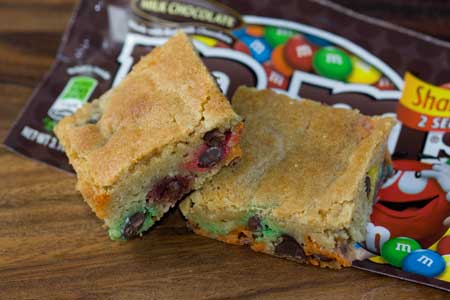 Monster Cookies! Yet another use for M&Ms.
Toffee Oat Cookies are a great place to put your  excess Heath Bars. Ha, ha, ha!!!  Who has an excess of Heath Bars??  We did, but only on one sad Halloween when when we bought some to hand out, and nobody came.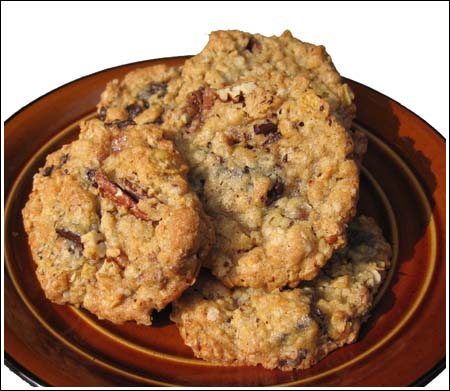 Halloween Cookies using leftover Halloween candy.  The obvious solution.  Not very creative, but always appreciated.