Put on your sunglasses because the baking aisle just got a little bit brighter! In honor of Funfetti's 25th birthday, Pillsbury has created four bold and vibrantly colored Funfetti frostings.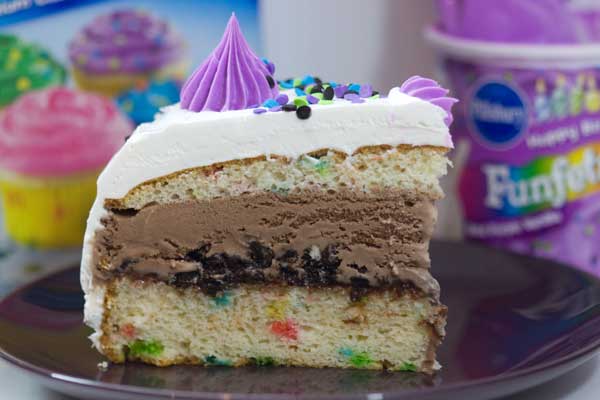 You can read more about the Funfetti promotion on Facebook, but take a minute to enter this giveaway for Cookie Madness readers.  It includes the following:
One box of Pillsbury Funfetti Premium Cake & Cupcake Mix
Funfetti Frostings (1 each of four new frosting flavors)
$50 dollar Visa or American Express gift card
Total estimated giveaway value: $60
For a chance at winning the giveaway, leave a comment with your favorite party tip.  I will pick one comment at random on Friday (April 19th)  and notify that person on Saturday (April 20).
Here are my favorite party tips.
a) Do as much as you can ahead of time, including the cake.  An ice cream cake is perfect because you can assemble it up to a week ahead, wrap it tightly, frost the day before the party, then decorate  the day of the party.  And of course if you put the ice cream in the cake, you don't have to worry about serving it alongside the cake.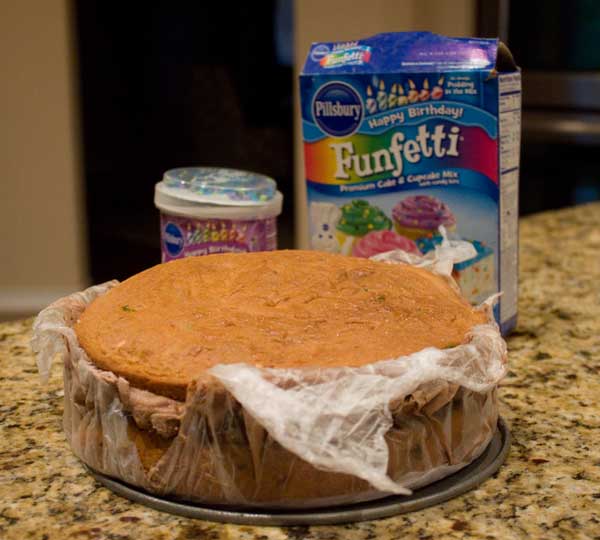 b) Let the kids do the decorating.  I've never met anyone under 12 who didn't love decorating, and it lets you deal with other things.  If the party is small, they can decorate the whole cake.  For a larger crowd, put out a bunch of plain cupcakes and let people go to town with various frostings and decorations.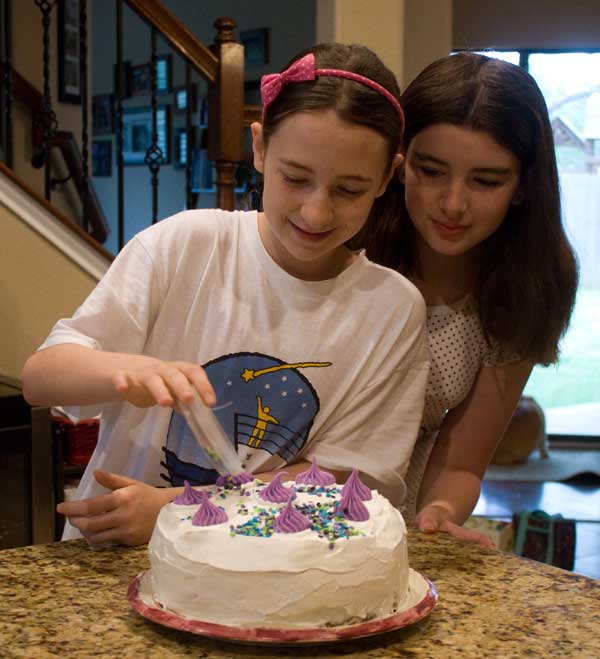 c) If your kids are older or if the party is for an adult, build the theme around a color or a color palette.  It may sound overly simple, but give it a try.  Using color is a sure fire way to ignite your creativity.  For this cake, I used photo on the bottom right corner of Pillsbury's little Baking Palette Inspiration Board.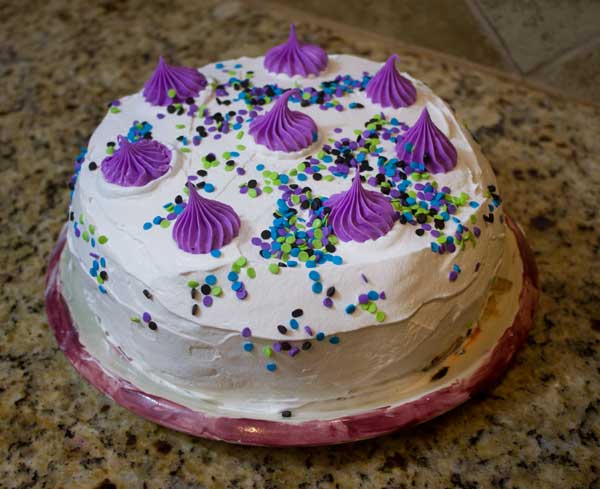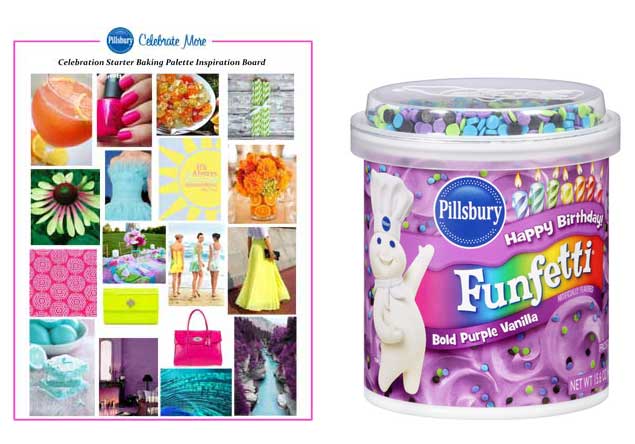 Good luck with the giveaway!  I'm looking forward to your party tips. UPDATE: Congrats to Theresa D for winning the giveaway. It is now closed.
Disclosure:  This is a sponsored post by Pillsbury, but I received a sample of the product and all opinions are my own.
Related posts: