Eagle Brand has created a new Eagle Brand Bakes Pinterest board, and to help spread the news, they've asked me to make two recipes, pin them and give away a stand mixer! It's days like this when I just love coming to work ;).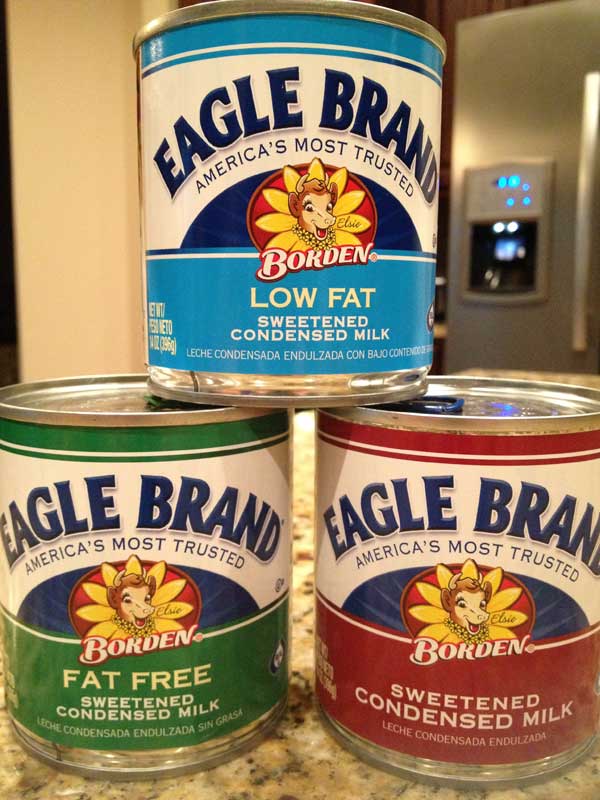 So first, here are the two excellent recipes I chose to make and review:
First up is Pumpkin Gingersnap Ice Cream, and I am not exaggerating when I say this might be Eagle Brand's best "no-ice-cream-make-required" recipe. It has just the right amount of pumpkin, a hint of spices and bits of cookie scattered throughout. Just remember to let it sit out for a few minutes to soften before serving. For the gingersnaps, I used the crispy type rather than the really crunchy type, but I suppose any gingersnaps will work.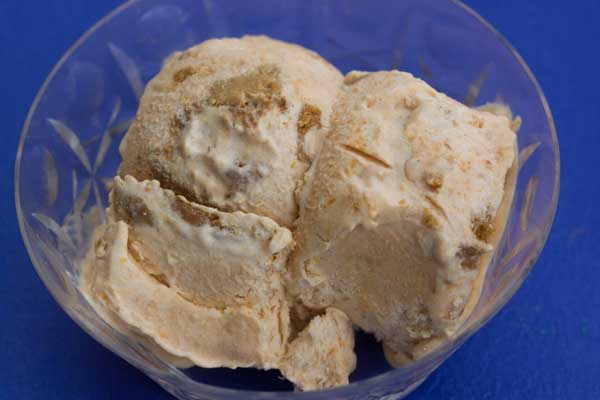 The second recipe worth pinning is Fudge-Filled Holiday Peanut Butter Bars. One of my favorite holiday memories is baking these bars for my high school teachers, but as I read through the recipe I noticed Eagle Brand updated the recipe quite a bit by incorporating sugar cookie mix and a hint of almond extract.  This version is even better than the original and would be a hit at a Christmas cookie exchange — just remember to throw on the sprinkles!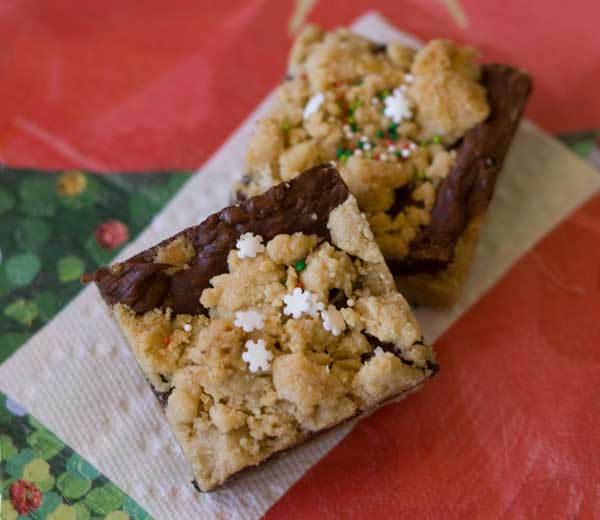 And now for the giveaway. Eagle Brand would like to give one USA based reader the following:
• Eagle Brand Sweetened Condensed Milk – Regular, Low Fat and Fat Free varieties
• A KitchenAid® 4.5-Quart Tilt-Head Stand Mixer
I know you'll find lots of uses for the condensed milk, and the mixer's not to shabby, either! I love the sleek, stainless color and am impressed with its ability to knead dough.
To enter, leave a comment telling me your favorite baking memory. I will pick one comment at random on the morning of December 2 around 8 AM CST. To be safe, try to get your comment in by midnight the night before.
Disclosure: I received a matching set of items for review.