Depending on where you live, a good macaron may be hard to find. They're becoming more popular, but in some areas they are still very much a novelty, which makes them even more fun to serve! Case in point: the time I made macarons for Fuzz's fifth grade class. Most of the kids had only seen pictures of the cookies or read about them in books, and the looks on their faces as they studied and tasted the cookies made me want to make them dozens more flavors — take them outside of the realm of what was available from the neighborhood grocery store deli (which is fine, btw — but they don't have macarons).  Then  reality set in and I remembered how much work it was to make those shells. Wouldn't it be nice to have pre-made shells so that I could focus on the fillings? Enter the "Makecaron" from Payard.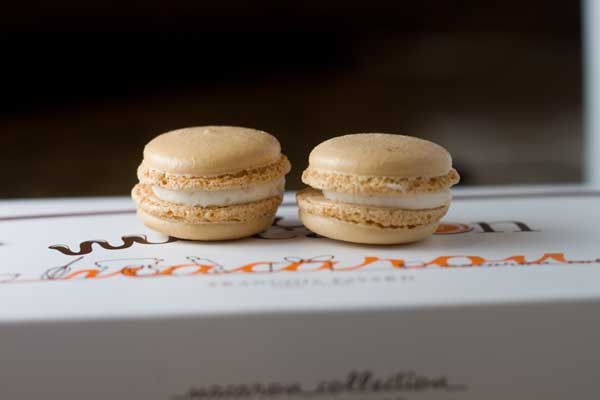 This is a new product from Chef Payard who had the idea of letting customers "take full ownership" of their cookies by selling only the shells and letting customers make fresh fillings at home.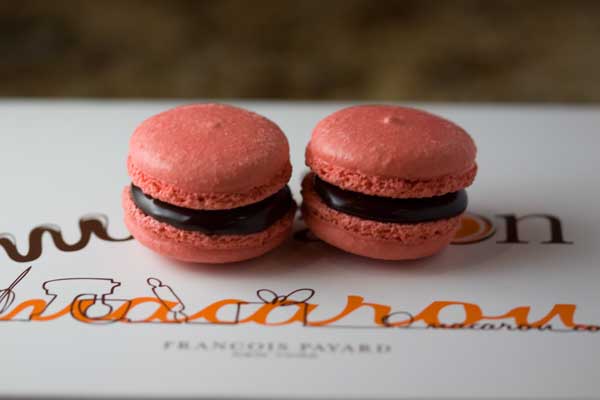 I was lucky to get a sample of the Makecarons which arrived in a stylish box with brown and orange lettering.  The box was nice, but what was really impressive was that the delicate shells weren't broken! Made with the Payard family recipe, they were completely intact, perfectly round and came in red, yellow and brown.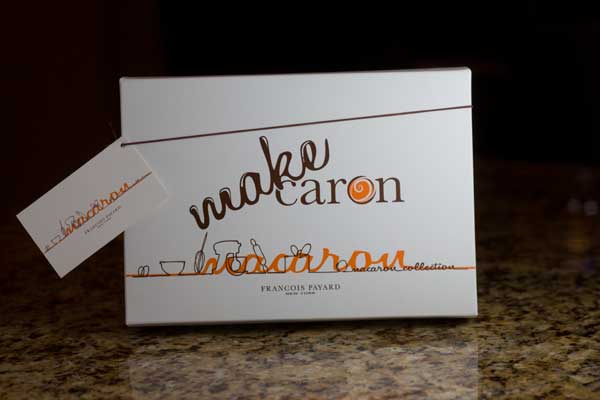 It was time for the filling, and since vanilla is my favorite macaron flavor, I made a vanilla buttercream and used that to fill the yellow macarons.  For the brown and red macaron shells, I used Payard's recipe for ganache.   After letting the assembled macarons sit in the refrigerator for at least 12 hours, the shells (which start out very hard) softened up to the perfect consistency and were just as good as any we'd purchased from the bakery. The Makecaron kit is such a creative idea and would make a unique gift for a baker at any level.  Also, I think teen and preteen bakers would especially enjoy this because along with being an easy way to make macarons, it's a little slice of New York City!
You can order the Makecarons from Payard's website, and while you are there, take a look around at Payard's other goodies. If you just want to give the gift of macarons, they have a pretty good deal on the 12 piece set.