I've never been truly happy with the flavor of vegan butter, so when I saw the new Country Crock "plant butter" I was curious to see how it compares to other non-dairies. Surprise! It's awesome. There are several varieties to choose from. So far I've only tried the Country Crock Plant Butter with Almond Oil sticks (discontinued!), so I can't speak for the tub varieties or the ones with avocado or olive oil.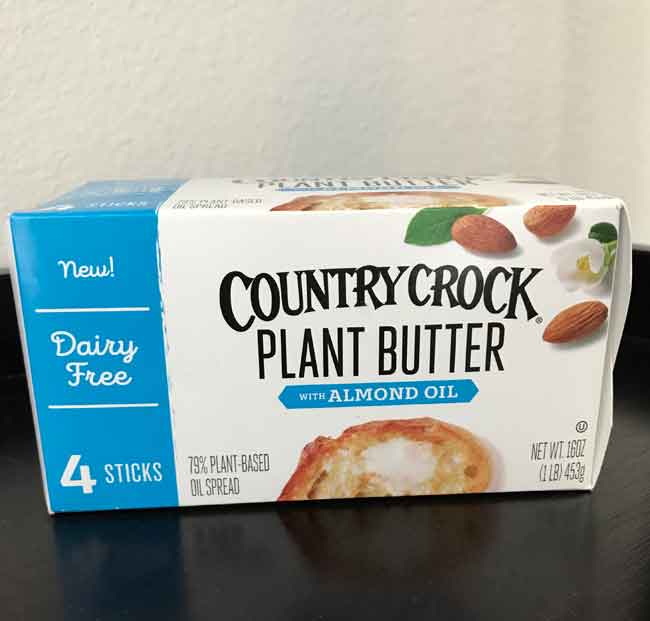 I should also admit I bought the plant butter only for vegan baking and had no intention of eating it "straight" because most vegan "butters" don't taste anything like real butter to me. This one's an exception. Maybe it's the splash of almond oil, but when I spread it on some hot bread it tasted like cultured butter.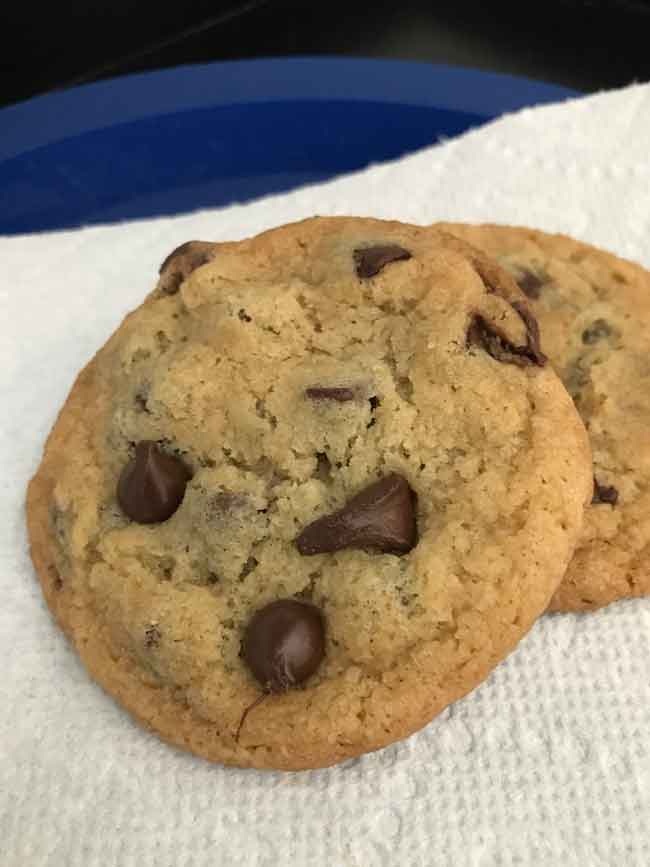 And just for the record, this is not a sponsored post nor am I affiliated with Country Crock. I'm just a consumer who is happy to have a new butter flavored non-dairy baking fat.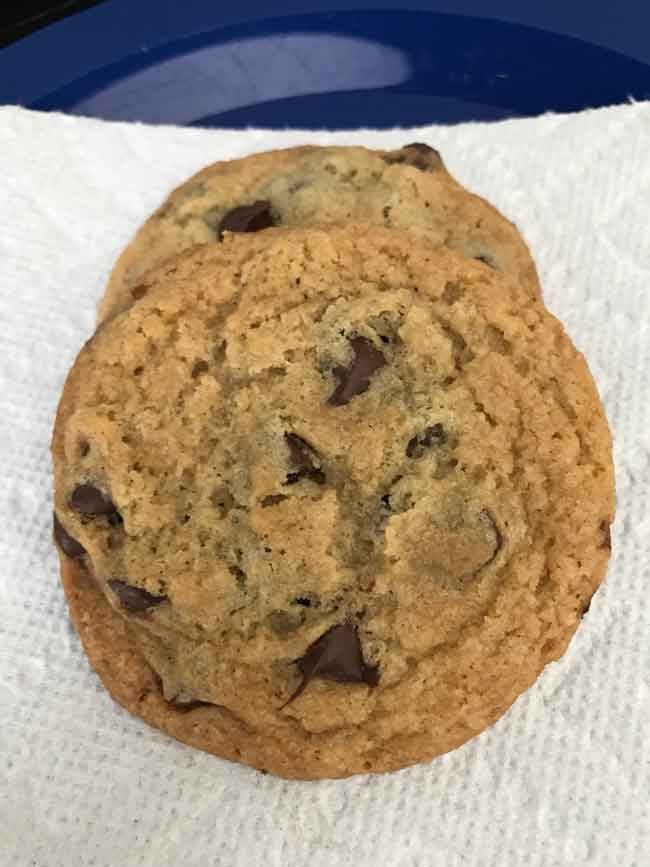 So that's my two cents on this new product. If you are in the mood for oatmeal cookies, here's a link to a recipe where I used plant butter in Vegan Oatmeal Chocolate Chip Cookies. However, if you just want thin and chewy cookies, try the Vegan Plant Butter Chocolate Chip Cookies below. The recipe is extremely easy and doesn't require a mixer.
Recipe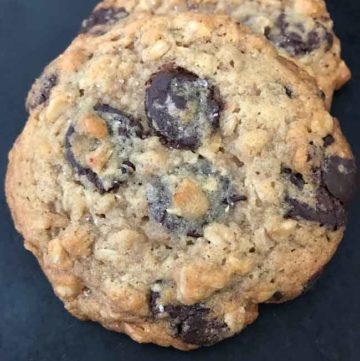 Vegan Plant Butter Chocolate Chip Cookies
These bake up flat, dense and chewy. I always measure the ingredients by weight. If you don't have a scale, spoon the flour into the cup so you don't accidentally pack in too much.
Ingredients 
130

grams

all-purpose flour

1 cup

¼

teaspoon

salt

1

teaspoon

baking powder

½

teaspoon

baking soda

¼

cup

granulated sugar

50 grams

7

tablespoons

Country Crock plant butter stick, chopped

(200 grams)

⅓

cup

maple syrup

100 grams

1 ½

teaspoons

vanilla extract

⅔

cup

chopped bittersweet or dark chocolate
Instructions 
Preheat oven to 350 degrees F.

In a medium size bowl, thoroughly stir together the flour, salt, baking powder, baking soda and sugar.

In a second bowl (or in a 2 cup microwave-safe measuring cup) melt the plant butter in the microwave, stirring every 30 seconds, until gently melted.

Add the maple syrup and vanilla to the melted plant butter.

Add the syrup mixture to the flour mixture and stir with a heavy duty scraper until well mixed. Dough will be soft and a bit shiny.

Stir in the chocolate chips. Put the bowl in the refrigerator for about 10 minutes or until it is thick enough to scoop.

Using a rounded tablespoon or a medium cookie scoop, scoop out about 14 rounds of dough. Put them on a plastic wrap lined plate and chill until ready to bake or bake immediately.

Arrange about 2 inches apart on a parchment lined baking sheet and bake for 12 minutes.
Notes
I tested these with Gold Medal flour, Sprouts Grade A Maple Syrup and organic sugar. Results may vary with different brands, but shouldn't vary by much!