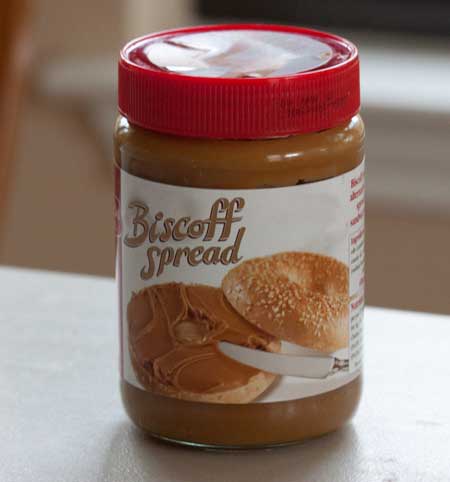 Biscoff Cookie Butter Pumpkin Pie Squares
Author: Cookie Madness
Pumpkin Pie squares with Biscoff spread in the filling
Crust:
1/2 cup (2.25 oz) all-purpose flour
1/4 cup oats, quick or old fashioned
1/4 cup packed brown sugar
Pinch of salt
4 tablespoons unsalted butter, softened
Filling:
1/4 cup granulated sugar
1/4 cup Biscoff Spread
7 1/2 oz canned pumpkin (about 1 cup)
3/4 cup evaporated milk
1 large egg
1/2 teaspoon cinnamon
1/2 teaspoon pumpkin pie spice (optional)
1/2 teaspoon vanilla extract
Preheat oven to 350° F. Line an 8 inch square metal pan with non-stick foil.
Combine the flour, oats, brown sugar and salt in a large bowl and mix well. Add the softened butter and stir until incorporated. Press in bottom of lined pan and bake for 12 minutes. Let cool.
In a mixing bowl (I used the same one I used for the crust, but wiped away crumbs), mix beat the granulated sugar, Biscoff spread, pumpkin, evaporated milk, egg, cinnamon and vanilla with a hand-held mixer until creamy. Pour over the baked crust and bake for about 30 minutes or until top appears set. Let cool completely, then chill thoroughly before serving.
Recipe by
Cookie Madness
at https://www.cookiemadness.net/2011/10/biscoff-pumpkin-pie-squares/