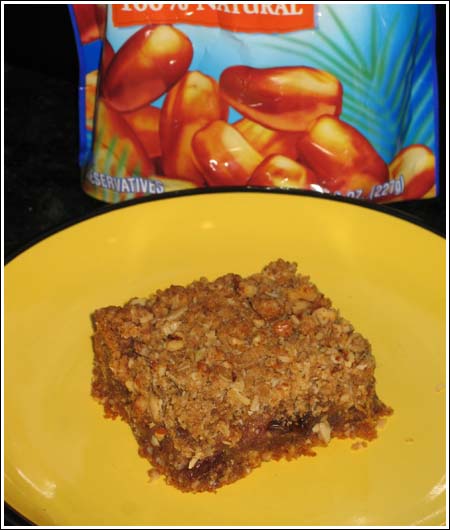 Author: Cookie Madness
Prep time: 15 mins
Cook time: 1 min
Total time: 16 mins
Larabar Clones
1 1/2 ounce almonds (about 1/3 cup)
3 ounces pitted dates (about 14, if you don't have a scale)
2 teaspoons unsweetened cocoa powder
1 tablespoon prune puree
1 tablespoon quick cooking oats.
Place almonds in food processor and process into crumbs. Pour into a bowl. Place dates in processor and process as much as possible. Add almond crumbs back into processor and process until well mixed. Add cocoa, prune puree and oats. Process a little more, then dump into a bowl and knead until ingredients stick together. Shape into a rectangle. If it's too sticky, knead in some more almonds or oats. Slice into about 3 bars or press into a square and cut out cute shapes.