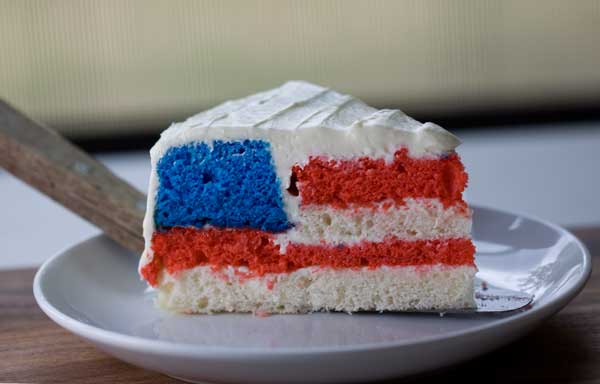 Whipped Cream Cheese Icing
Author: Cookie Madness
Whipped Cream Cheese Icing
1/2 cup heavy cream, cold
8 oz cream cheese, softened
2 oz unsalted or salted butter, softened
2 cups confectioners' sugar
1 teaspoon vanilla
1 teaspoon lemon juice, fresh
In a mixing bowl, beat the whipping cream until stiff peaks form and set aside.
In a second bowl, beat the cream cheese, butter, confectioners' sugar, vanilla and lemon juice until creamy.
Stir the whipped cream into the cream cheese mixture.
You should get about 2 1/2 cups of icing or enough for 1 standard size cake.
Recipe by
Cookie Madness
at https://www.cookiemadness.net/2012/06/hidden-flag-cake-with-whipped-cream-cheese-icing/