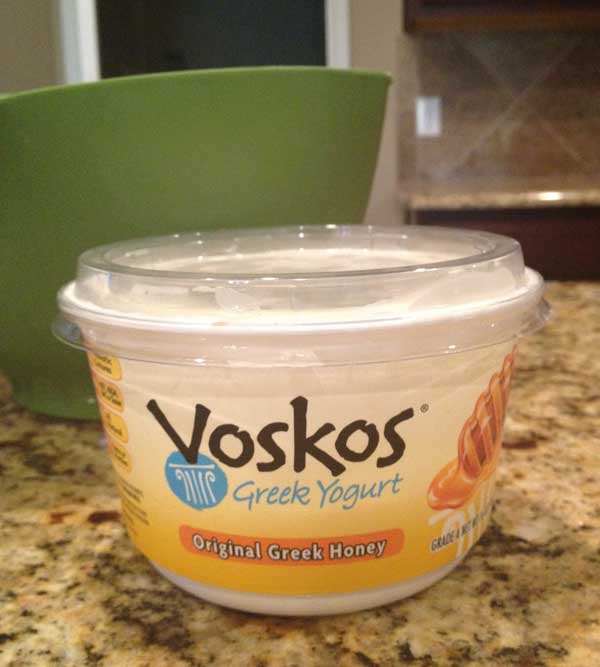 Author: Cookie Madess
Prep time: 10 mins
Cook time: 12 mins
Total time: 22 mins
Biscuit recipe made with Greek yogurt
7 tablespoons unsalted butter
2 cups all-purpose flour
2 teaspoons baking powder
1 scant teaspoon salt
1 cup honey flavored yogurt, full fat type
Extra melted butter for brushing
Preheat the oven to 400 degrees F.
Put the butter in the freezer until it is very cold -- about 20 minutes.
Meanwhile, in a large bowl, thoroughly mix the flour, baking powder and salt.
Using a large grater, grate the cold butter over the flour mixture. Toss it with a fork (or your fingers) until it appears coarse and crumbly.
Add the yogurt and stir to make a dough that's slightly sticky, but thick enough to be cut. Divide dough in half. Working one half at a time, press dough into a blob about 3/4 inch thick and cut three rounds using the rim of a glass or a biscuit cutter. You may have to cut two, then gather the scraps for third.. Repeat with remaining dough.
Arrange dough on baking sheet and brush tops with melted butter.
Put the biscuits in the hot 450 degree oven.
Reduce heat to 400F.
Bake for 15 to 20 minutes or until golden brown.
Recipe by
Cookie Madness
at https://www.cookiemadness.net/?p=19844