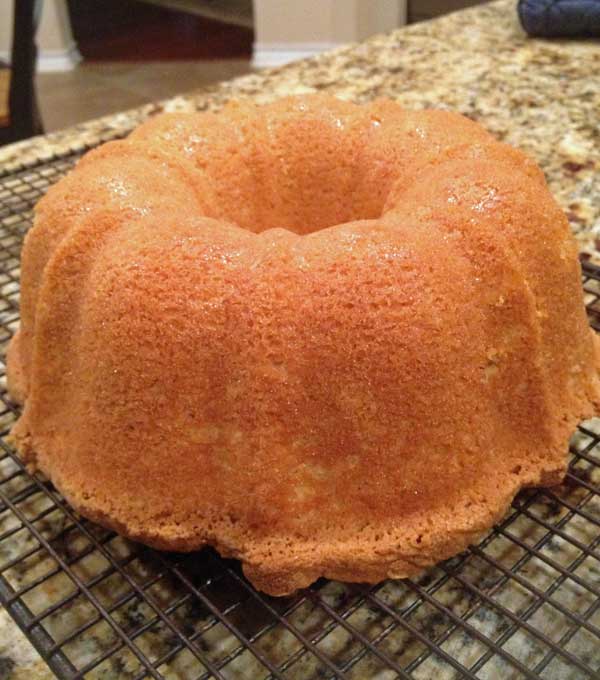 Author: Cookie Madness
Prep time: 10 mins
Cook time: 60 mins
Total time: 1 hour 10 mins
Best Pound Cake Ever (aka Mary Jo Bowen's Pound Cake)
8 oz (2 sticks) unsalted butter, cool room temp
3 cups (600g) superfine sugar, divided use
6 large eggs, separated, cool room temp
1 teaspoon pure vanilla extract
1 teaspoon pure almond extract
1 cup (8 1/2 oz) sour cream, cool room temp
3 cups (300g) sifted cake flour -- updated from 330, I found 300 works better
1/4 teaspoon baking soda
1 teaspoon sea salt
Preheat oven to 325 degrees F. Spray a 10 inch tube pan or 12 cup Bundt pan with flour-added baking spray.
Sift together dry ingredients; Set aside.
in the bowl of a stand mixer, beat butter and 2 1/2 cups (500g) of sugar until light and creamy. For best results, beat for a long time -- about 8 minutes, adding the sugar gradually. Beat in egg yolks one at a time.
Beat in extracts.
Remove bowl from stand and sift in the flour mixture 1/2 cup at a time, alternating with the sour cream. Stir or fold with a heavy duty scraper to mix.
In a clean metal bowl, beat the egg whites until soft peaks form. Gradually beat in the remaining 1/2 cup (100g) of sugar until shiny, soft, billowy peaks. Do not overbeat. Fold into batter.
Bake for 50-75 minutes, until cake tests done. Alternately, you can bake the cake at 300 degrees F. for about 2 hours. This is my latest favorite way to bake it -- slow and low.
Make sure your ingredients are at room temperature and weigh the flour and sugar. If you have a food processor or grinder of some sort, grind the sugar for a finer crumb.
Recipe by
Cookie Madness
at https://www.cookiemadness.net/2008/07/best-pound-cake-ever/