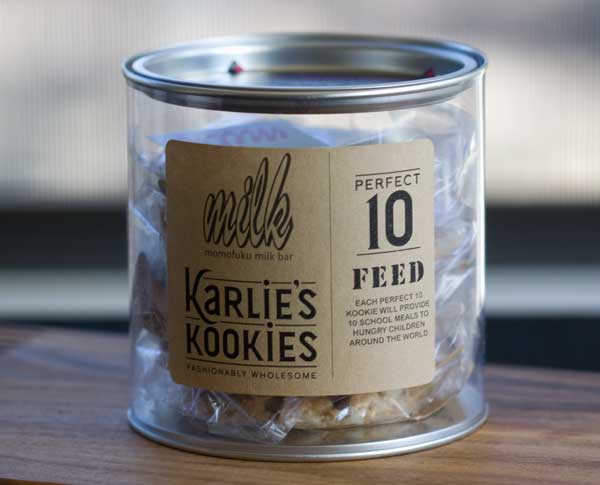 Karlie's Cookies Recipe and Giveaway
Author: Cookie Madness
Prep time: 10 mins
Cook time: 8 mins
Total time: 18 mins
This recipe is all in weights, so it's best to use a scale. Since it's hard to weigh such tiny amounts of baking soda, salt and baking powder, I approximated the volume of those things.
200g almond flour
100g whole oats
1g baking soda (this was a little less than 1/8 teaspoon)
2g baking powder (about 3/8 of a teaspoon)
2g kosher salt (about 1/8 teaspoon or so -- depends on type)
0.5g xanthan gum (about 1/6 of a teaspoon)
30g slivered almonds, lightly toasted
120g mini dark chocolate chips
80g olive oil (or grapeseed)
90g agave syrup
1 teaspoon vanilla extract
Heat the oven to 300 degrees F.
In a stand mixer, with the paddle attachment, mix the dry ingredients together. Add the liquid ingredients and paddle until well combined.
Scoop cookies firmly with an ice cream scoop onto a parchment-lined sheet pan. Flatten each mound of cookie dough fully with the palm of your hand.
Bake cookies for 8 minutes, or until golden brown. Store in an airtight container or eat right away!
Recipe by
Cookie Madness
at https://www.cookiemadness.net/2013/02/14/karlies-cookies-review-recipe-and-giveaway/