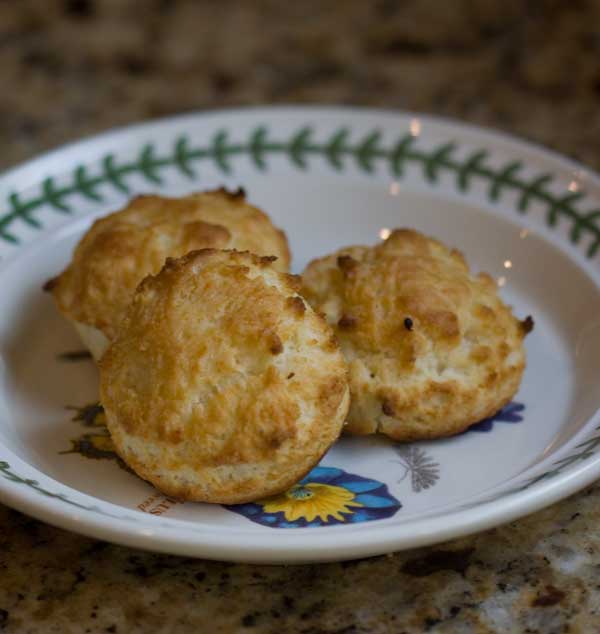 White Lily Flour "SaveThe Biscuit!" Giveaway
Author: Cookie Madness
Prep time: 12 mins
Cook time: 10 mins
Total time: 22 mins
White Lily Light and Fluffy Biscuits
2 cups White Lily® Enriched Bleached or Unbleached Self-Rising Flour
1/4 cup Crisco® All-Vegetable Shortening (or ¼ of a stick)
2/3 to 3/4 cups buttermilk or milk
Melted butter for brushing on at the end
Preheat the oven to 500°F. Coat baking sheet with cooking spray or line with parchment.
Measure flour into large bowl. Cut in shortening with pastry blender or 2 knives until crumbs are the size of peas. Blend in just enough milk with fork until dough leaves sides of bowl.
Turn dough onto lightly floured surface. Knead gently 2 to 3 times. Roll dough to 1/2-inch thickness. Cut using floured 2-inch biscuit cutter. Place on prepared baking sheet 1 inch apart for crisp sides or almost touching for soft sides.
Bake 8 to 10 minutes or until golden brown.
VARIATION 1. GARLIC CHEESE BISCUITS: Stir in 1 cup shredded Cheddar cheese before adding milk. Drop by rounded tablespoonfuls onto prepared baking sheet. Bake as directed above. Combine 1/4 cup melted butter and 1/4 teaspoon garlic powder. Brush on warm biscuits. 2. ALL-PURPOSE FLOUR: Combine 2 cups flour, 1 tablespoon baking powder and 1 teaspoon salt before cutting in shortening. Follow directions above.
Recipe by
Cookie Madness
at https://www.cookiemadness.net/2013/03/18/white-lily-flour-savethe-biscuit-giveaway/