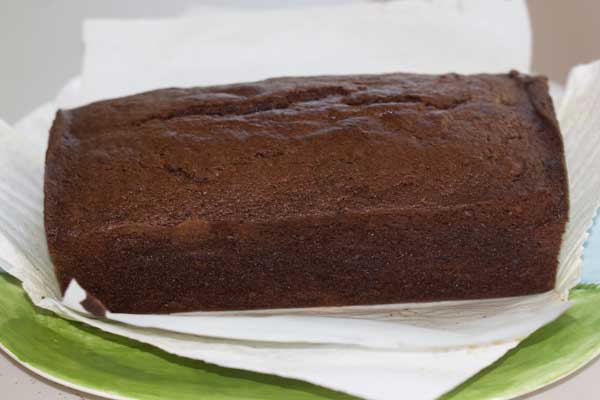 Double Chocolate Chip Bread
Author: Cookie Madness
Prep time: 10 mins
Cook time: 60 mins
Total time: 1 hour 10 mins
Two loaves of double chocolate quick bread.
2 1/2 cups all-purpose flour (312 grams)
1/2 cup cocoa powder (43 grams) – I used Callebaut Dutch
1/2 tsp salt (I used 1 teaspoon)
1 tsp baking soda
1/2 tsp baking powder
1 cup butter, melted (I used unsalted)
2 cups granulated sugar
3 large eggs
2 tsp vanilla – I used two
1 1/2 cups applesauce (natural, no-sugar-added, no cinnamon)
1 1/2 cup mini (or regular size) chocolate chips
Preheat oven to 350 degrees and spray two 9 x 5 loaf pans with nonstick (flour-added) cooking spray. Don't fill the pans more than 2/3 full.
In a medium bowl, mix the flour, cocoa, salt, baking soda, and baking powder and set aside.
In a large mixing bowl, whisk together melted butter and sugar until combined. Add eggs one at a time, mixing well after each addition. Add the vanilla and applesauce and mix until well combined. Add the dry ingredients, stirring until just combined. Stir in the chocolate chips.
Pour batter into prepared pans. Bake side by side for about 50 to 55 minutes or until an inserted toothpick comes out clean.
Recipe by
Cookie Madness
at https://www.cookiemadness.net/2013/03/24/double-chocolate-chip-bread/