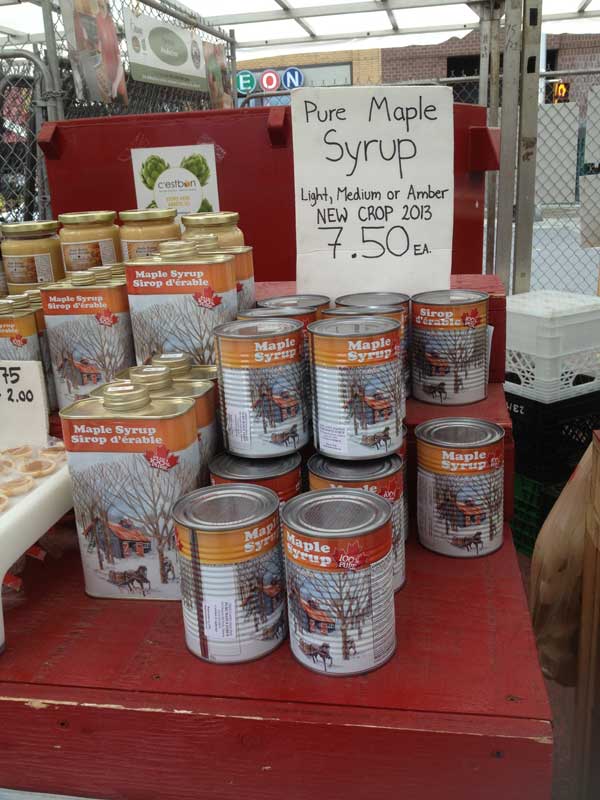 Maple Rice Krispies Treats
Author: Cookie Madness
Prep time: 10 mins
Cook time: 3 mins
Total time: 13 mins
Rice Krispies treats made with maple syrup.
6 cups Rice Krispies
4 tablespoons butter, salted
1/3 cup pure maple syrup
4 cups mini marshmallows
Line a 9x13 inch pan with nonstick foil or parchment paper. Alternately, you can use regular foil and rub it generously with extra butter. Also have ready an extra sheet of nonstick foil or parchment.
Put the cereal in a large mixing bowl and set aside.Note: The original recipe instructs you to grease the bowl. I forgot to do this and didn't have any problems with sticking. It seems like a good idea, though.
In a large nonstick saucepan, melt the butter and maple syrup together, stirring constantly. Boil gently for two minutes over medium heat, stirring constantly. Reduce heat and boil for another 30 seconds.
Add the marshmallows and stir until melted, then pour mixture over the cereal and stir well.
Pour into the pan. Lay the extra nonstick foil sheet (or parchment or buttered foil) over the cereal mixture and press down firmly. Let cool completely.
Lift from pan and cut into squares or bars.
Adapted from Modern Maple (The Northern Plate) by Teresa Marrone (Author). Published by the Minnesota Historical Society
Recipe by
Cookie Madness
at https://www.cookiemadness.net/2013/06/maple-crispy-bars/