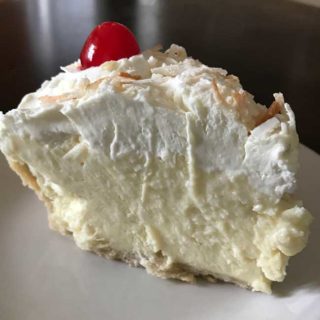 Author: Cookie Madness
Prep time: 20 mins
Cook time: 50 mins
Total time: 1 hour 10 mins
A very flaky, buttery tasting pie crust made a mixture of butter and shortening.
1 1/2 cups unbleached all purpose flour (200 grams)
1/2 teaspoon salt
1 pinch granulated sugar (I use 2 teaspoons)
5 1/2 tablespoons unsalted butter, chilled (77 grams)
3 tablespoons vegetable shortening, chilled (36 grams)
1/3 cup ice water or as needed
Put the flour, salt and sugar in food processor bowl and pulse to mix. Alternatively, you can just use a mixing bowl.
Add butter and and shortening and pulse until the mixture is coarse but still has a few pea size pieces of butter or cut with a pastry cutter until coarse.
Add two tablespoons of water at a time, pulsing to incorporate (or just stirring), until the mixture begins to clump together.
Lay a sheet of plastic wrap flat on the counter and carefully empty mixture onto plastic wrap. Bring it together into a ball, then flatten into a disk. Wrap in plastic and chill for several hours or until ready to use.
When ready to use, roll out crust and line a 9 inch round pie dish. Put the lined pie dish in the freezer for 30 minutes or keep chill for about an hour.
Press a piece of foil or parchment paper over the frozen crust and weigh down with pie weights.
Bake in a preheated 400 degree oven for about 15 minutes. Remove foil and weights and continue baking for another 15 minutes or until golden.
Alternatively, you can use what I call the BraveTart method (from Stella Parks) and use sugar instead of pie weights. Cover the chilled unbaked crust in foil as above, but fill the foil with sugar instead of pie weights. Bake at 350 for about an hour. Let cool slightly, remove the sugar and foil.
The recipe is based on one from The Silver Palate Cookbook and gives you just enough dough for a deep dish pie crust.
Recipe by
Cookie Madness
at https://www.cookiemadness.net/2018/10/21/flaky-baked-pie-crust/