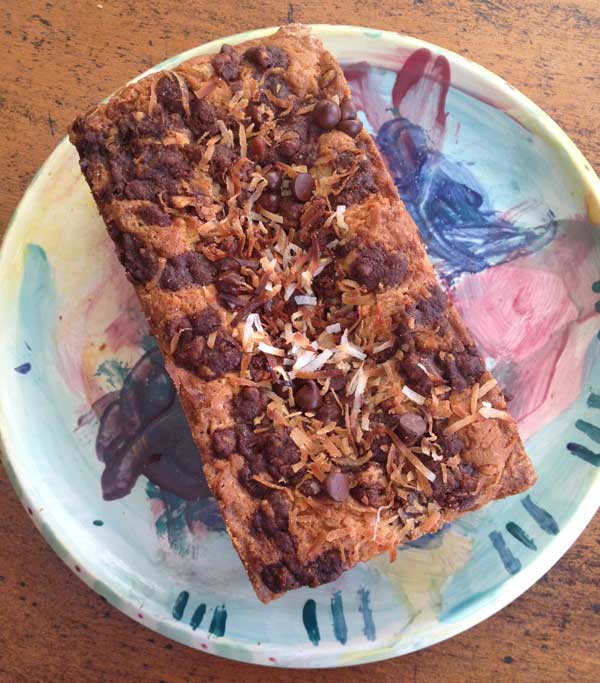 Chocolate Streusel Coffee Cake
Author: Cookie Madness
Prep time: 20 mins
Cook time: 65 mins
Total time: 1 hour 25 mins
If you don't mind cleaning your food processor, you can use a food processor to make the filling. However, if you would rather just clean some bowls, you can also make the filling by hand. The cake can be made with a hand held electric mixer or your can pull out the stand mixer.
Filling and Topping
1/2 cup firmly packed light brown sugar
1 teaspoon cinnamon
1 cup chopped and toasted pecans
1/2 cup semisweet chocolate morsels
4 tablespoons all-purpose flour
4 tablespoons unsweetened cocoa powder
4 tablespoons unsalted butter, softened
1/8 teaspoon salt
Sour Cream Coffee Cake
2 1/2 cups (12 oz) all-purpose flour
2 1/2 teaspoons baking powder
1/2 teaspoon baking soda
1/2 teaspoon salt
2 sticks (8 oz) unsalted butter, softened
1 1/2 cup granulated sugar
3 large eggs
1 egg yolk
1 1/2 teaspoons vanilla extract
1 cup sour cream, at room temperature
Confectioners' sugar for topping
Preheat oven to 325 degrees F. Grease and flour a 9 inch round springform pan.
Mix the cinnamon and sugar together in a medium size bowl, then stir in the 1 cup of chopped pecans. Remove 3/4 cup of this pecan mixture and put in another bowl along with the chocolate chips. This will be the filling.
In a mixing bowl, mix together flour, cocoa powder and salt. Add the 4 tablespoons of softened butter and mash it in until thick and smooth. Stir the remaining nut/sugar mixture into the cocoa mixture so that the mixture is thick and bumpy and nuts are evenly distributed. Put this in the refrigerator while you make the batter.
Whisk together flour, baking powder, baking soda and salt; set aside.
With an electric mixer, beat butter until creamy. Gradually add sugar and beat at high speed until light and fluffy, about 2 minutes. Add eggs and yolk one at a time, beating well after each addition and scraping down sides of bowl. Beat in vanilla extract.
Using a heavy duty scraper, add the flour mixture and sour cream alternately in three additions, beginning and ending with flour mixture and mixing just until combined.
Scrape half of batter into prepared pan and smooth it evenly. Sprinkle with filling. Top with remaining batter and smooth as evenly as possible.
Remove topping from the refrigerator and crumble it over the top. If desired, sprinkle some more chocolate chips on top.
Set the springform pan on a large sheet pan and bake the cake for 65-75 minutes (mine took 75).
Let cake cool in pan set on wire rack for 10 minutes. While cake is still warm, loosen sides, but do not remove. Let the cake cool, then carefully remove sides of pan.
Sift confectioners' sugar generously over the top.
To make a half cake, grease and flour an 8 1/2 by 4 1/2 inch loaf pan (6 cup capacity).

To halve the 3 eggs and a yolk, set a bowl on the scale, set the tare to "0". Add two eggs to the bowl. They should weigh somewhere around 100 grams. Remove just enough egg white so that you have 80 grams of egg (2 full yolks and less than 2 whites). To do it without the scale, just use 2 whole eggs and throw out about a tablespoon of the white only.
Recipe by
Cookie Madness
at https://www.cookiemadness.net/2016/09/19/chocolate-streusel-coffee-cake/