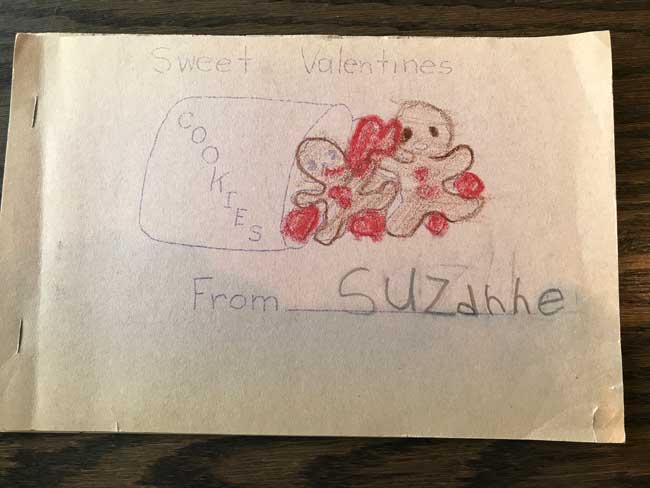 Sue's Toffee Crunch Cookies
Author: Cookie Madness
Prep time: 10 mins
Cook time: 12 mins
Total time: 22 mins
This is an old recipe from my baking buddy, Sue in MN. She's been making these since she was a child.
1 1/2 cups sifted all-purpose flour (185 grams)
1/2 teaspoon baking soda
1/2 teaspoon salt or (3/4 teaspoon if using unsalted butter)
1 stick (114 grams) salted or unsalted butter, softened
3/4 cup packed brown sugar (140 grams)
1 egg
3/4 to 1 teaspoon vanilla extract
1 cup crushed Heath bars (125 grams), about 20 miniatures
1/3 cup chopped, toasted pecans (I used closer to 1/2 cup)
Preheat oven to 350 degrees F. Have ready two ungreased baking sheets.
Whisk together the flour, baking soda and salt.
In a large mixing bowl, beat the softened butter and brown sugar until creamy. Add the egg and beat until well blended, then beat in the vanilla extract.
Stir the flour mixture into the butter mixture until blended, then stir in the toffee and pecans.
Using a small cookie scoop or rounded teaspoons, scoop out rounds and arrange 2 inches apart on baking sheets.
Bake one sheet at a time for 12 minutes or until cookies appear one.
Alternatively, scoop all of your balls of dough onto a plastic wrap lined tray. Cover and chill several hours or overnight, then bake the chilled dough balls.
You can also make the cookies bigger if you like. A medium size cookie scoop will give you about 20 cookies.
Recipe by
Cookie Madness
at https://www.cookiemadness.net/2018/08/21/sues-toffee-crunch-cookies/