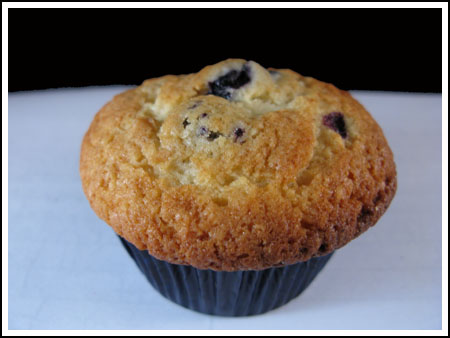 My Favorite Blueberry Muffin Recipe
Author: Cookie Madness
Prep time: 10 mins
Cook time: 30 mins
Total time: 40 mins
An easy and good blueberry muffin recipe
2 cups all-purpose flour – 270 grams
2 teaspoons baking powder – 10 ml
1/2 teaspoon salt - 2 ml
8 tablespoons unsalted butter, softened 114 grams
1 1/4 cups granulated sugar – 240 grams
2 large eggs
1 teaspoon vanilla extract – 5 ml
1/2 cup plain yogurt – 110 grams
1 cup fresh blueberries
Preheat oven to 375 degrees F (190 C). Line 12 muffin cups with paper liners.
Mix the flour, baking powder and salt together and set aside.
Cream the butter and sugar using high speed of an electric mixer. Beat in the eggs, one at a time, beating 30 seconds after each egg. Beat in the vanilla. Scrape sides of bowl and stir in the yogurt.
Gradually add the flour mixture, stirring just until mixed, then stir in the berries.
Bake on center rack for 27-30 minutes or until muffins are golden brown.
Recipe by
Cookie Madness
at https://www.cookiemadness.net/2009/07/my-favorite-blueberry-muffin-recipe/