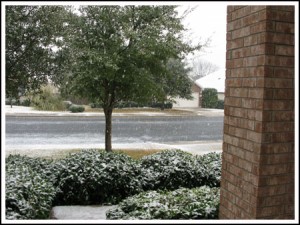 Oatmeal Cake with Streusel Topping
Author: Cookie Madness
Prep time: 10 mins
Cook time: 40 mins
Total time: 50 mins
An oatmeal cake with a broiled streusel topping
1 1/2 cups water
1 cup uncooked oats, quick cooking (not instant) or rolled
1 1/2 cups all purpose flour (6.7 oz)
1 teaspoon baking soda
1 teaspoon ground cinnamon
1/8 teaspoon ground nutmeg
¼ teaspoon salt
1 stick (4 oz) butter -- softened (I used an I Can't Believe it Not Butter stick)
½ cup granulated sugar
½ cup packed light brown sugar
2 large eggs
1 teaspoon vanilla extract
Topping
4 tablespoons butter, melted
1/3 cup packed brown sugar
2 tablespoons milk
1/3 cup shredded sweetened coconut
½ cup chopped walnuts or pecans
½ teaspoon vanilla extract
Bring water to a boil in a lidded saucepan. Remove from heat, stir in the oats, cover and let sit for 20 minutes. Remove cover and let sit for another 10.
Meanwhile, stir flour, baking soda, cinnamon, nutmeg and salt together in a medium bowl; set aside.
In a large mixing bowl and using an electric mixer, cream the butter and both sugars for about 2 minutes. Add the eggs one at a time, beating for a minute after each egg. Beat in the vanilla and oatmeal. By hand, stir in the flour mixture.
Pour mixture into a greased 8 inch square glass dish (2 quarts) and bake on center rack at 350 F for about 40 minutes.
While the cake bakes, stir together all topping ingredients. When cake is done, spread topping over cake. Preheat the broiler and broil the cake until topping is golden and bubbly – be careful not to burn it! Cool in pan on a rack and cut into squares.
Recipe by
Cookie Madness
at https://www.cookiemadness.net/2010/02/oatmeal-cake-with-streusel-topping/