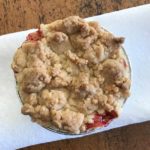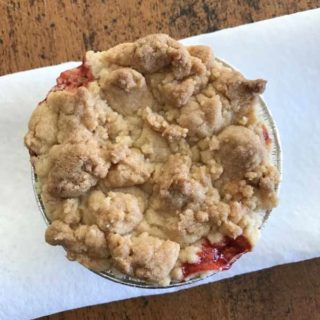 Print
Easiest Ever Mini Cherry Pies
Easiest Ever Mini Cherry Pies are basically dump cake made in a mini pie pans.
Preheat oven to 350 degrees F. Have ready a rimmed baking sheet and 12 (3 inch) miniature pie pans.

Mix the cherry pie filling and the almond extract, then divide evenly among the pie pans and set them on the baking sheet.

In a bowl, combine the cake mix and melted butter and stir until crumbly. Divide crumbly mixture evenly over the cherry mixture, piling it slightly.

Bake at 350 for about 35 minutes or until tops are browned.