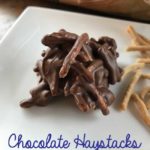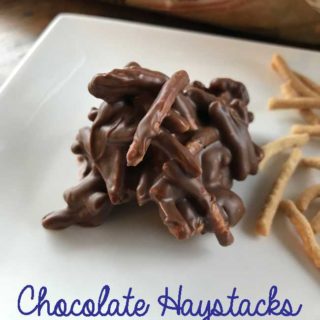 Print
Chocolate Haystacks
An old favorite for sure, Chocolate Haystacks are an interesting combination of chow mein noodles, butterscotch and chocolate chips.
Combine the chocolate chips and butterscotch chips in the top of a double boiler. If you don't have a double boiler, you can do it directly over low heat in a large saucepan.

Remove melted chocolate mixture from heat, then stir in noodles and peanuts. I recommend stirring in 3 cups of noodles first, then adding more as needed. Fewer noodles means more chocolate.

Drop by spoonfuls onto a plate lined with wax paper or parchment paper.

Put in the refrigerator and chill until firm.