This week I baked a batch of cream cheese brownies. They weren't that bad, but I knew I could do better. I wanted a brownie with a cream cheese topping that wouldn't sink to the bottom, wasn't too stiff and eggy, and had a little tartness. After asking for a few recipe recommendations, I put together a list of recipes that sounded good.
Maida Heatter's Cream Cheese Brownies
Alice Medrich's recipe
David Lebovitz'srecipe
Lower Fat Cream Cheese Brownies
After trying to develop a recipe of my own and not having much luck, I went to the recommendations list and made David Lebovitz's cream cheese brownies. They were terrific and just what I was hoping for. Because I didn't want to do things exactly the same way, I threw a heaping tablespoon of sour cream into the filling, but other than that I stuck with the recipe and loved the results. Thanks to those of you who recommended the recipe, including Sue at Basically Baked, who made a batch yesterday. I might try one more recipe just for fun, but this is a brownie I'd be proud to serve to just about any crowd.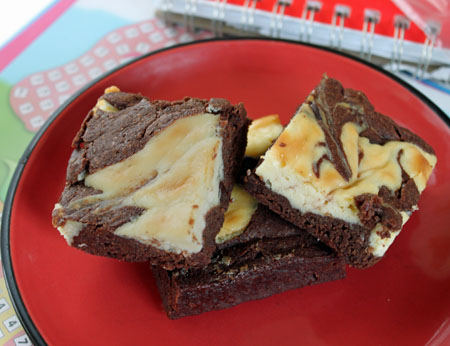 Recipe Here — (and you can throw in a tablespoon of sour cream if you want)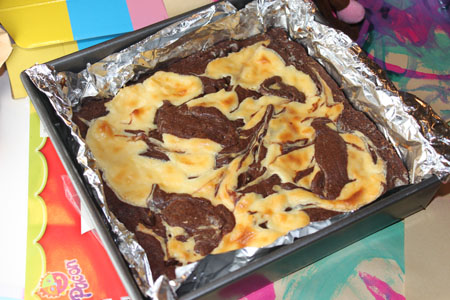 Related posts: