This week I baked a batch of cream cheese brownies. They weren't bad, but I knew I could find an even better cheesecake brownie recipe. I wanted a brownie with a cream cheese topping that wouldn't sink to the bottom, wasn't too stiff and eggy, and had a little tartness. After asking for a few recipe recommendations, I put together a list of recipes that sounded good.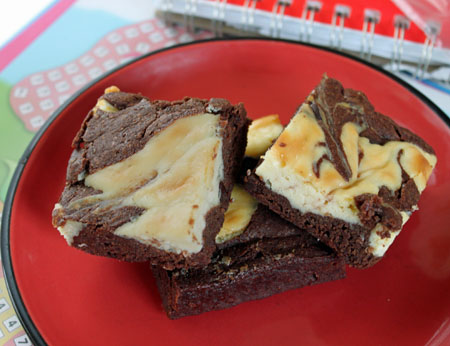 Cheesecake Brownie Recipe Recommendations
Maida Heatter's Cream Cheese Brownies
Alice Medrich's recipe
David Lebovitz's recipe
Lower Fat Brownies
From the recommendations list, the first recipe I chose was David Lebovitz's cream cheese brownies. They were terrific! Because I didn't want to do things exactly the same way, I threw a heaping tablespoon of sour cream into the filling, but other than that I stuck with the recipe and loved the results. Thanks to those of you who recommended the recipe, including Sue at Basically Baked, who made a batch yesterday.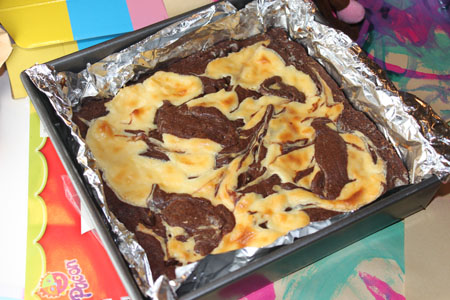 I might try one more recipe just for fun, but this is a brownie I'd be proud to serve to just about any crowd.
If you have a favorite recipe for Cream Cheese Brownies, let me know!
For now, here's the recipe I used. It's a good one.
Update: I've baked this recipe several times since posting, and like most of David Lebovitz's recipes, this one is a winner. While I usually like thicker brownies, I tend to use a 9 inch square pan (as opposed to an 8 inch) so that these are a little thinner. They're a great make-ahead dessert and taste a little better on day 2. Then again, most brownies do.