This ice cream was the result of our finally finding the coveted Gingerbread Oreos. After taste testing them with the family, the goal was to chop them up and put them in something.  The ice cream was perfect!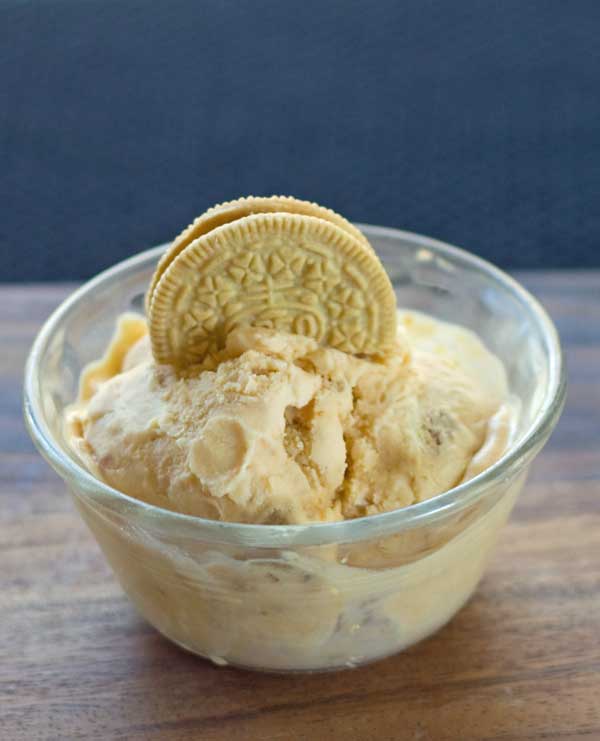 As for the limited edition Oreo flavors, you just never know where you'll find them. I stumbled across the Lemon Oreos at H.E.B., found both the Candy Corn and Candy Cane Oreos at Target, then sought out the Gingerbread Oreos at Wal*Mart.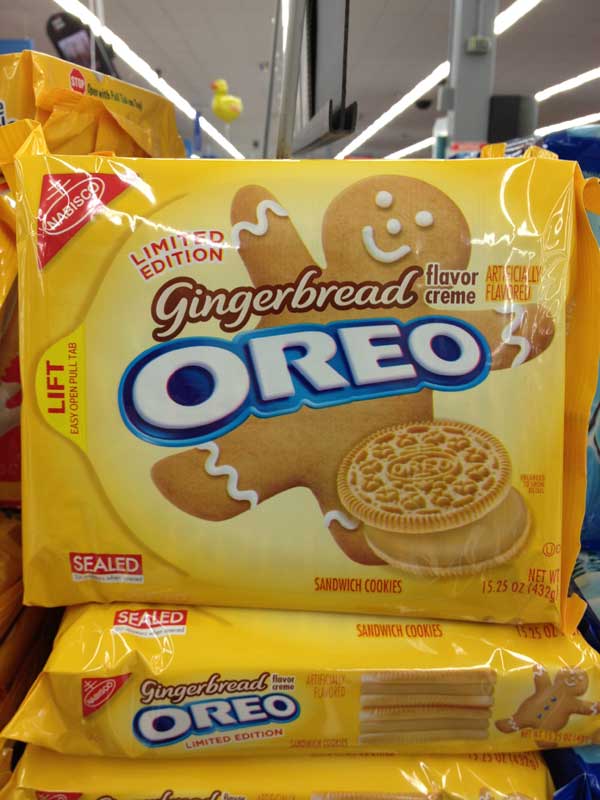 It's been fun trying all the flavors.  I liked the Candy Cane, Todd liked the Gingerbread, and so far Fuzz has been pretty unimpressed with all the flavors.  She's been very enthusiastic in the quest to find them, though. Which brings me to one tip on spotting the gingerbread flavored cookies — the bag looks a lot the Golden Oreo bag, so be careful not to accidentally pass it up. We almost did.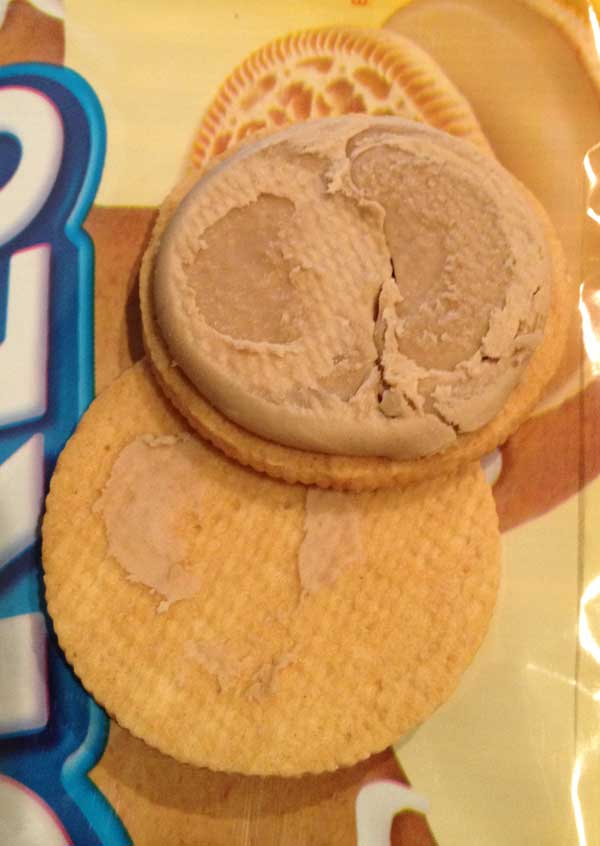 As for the ice cream, if you like pumpkin, definitely try this recipe with or without the cookies    It's interesting in that it is egg free and calls for a mixture of gelatin and powdered milk which prevent ice crystals.    It was very simple to pull together and made a ton – so much in fact that I couldn't fit it all in my ice cream maker and had to do it in two batches.   But it was worth it and really good.
The full recipe for Pumpkin Pie Ice Cream is on Tablespoon.com.  I made it as written without any changes other than adding cookies.
Related posts: