This ice cream is the result of our finally finding the coveted Gingerbread Oreos. After taste testing them, the family felt they'd be really good chopped up in ice cream.  In this case, Pumpkin Pie Ice Cream.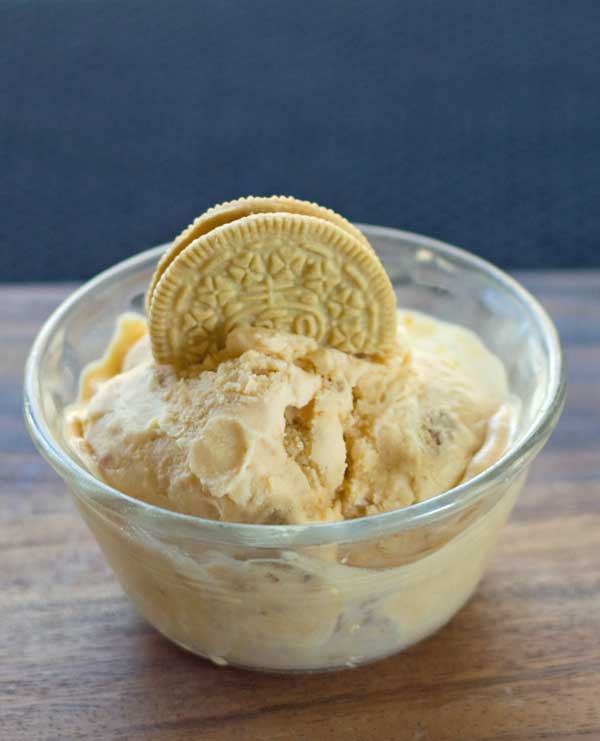 If you can't find the Gingerbread Oreos, you can make this ice cream with any ginger cookie. The ice cream is interesting in that it is egg free and calls for a mixture of gelatin and powdered milk which prevent ice crystals.    It is very simple to pull together and makes a ton – so much in fact that I couldn't fit it all in my ice cream maker and had to do it in two batches.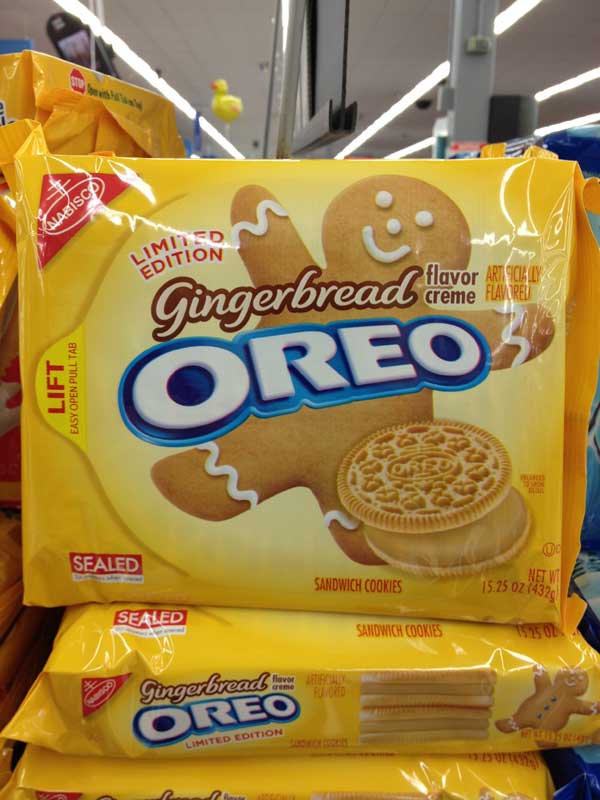 Next time I'll probably halve the recipe.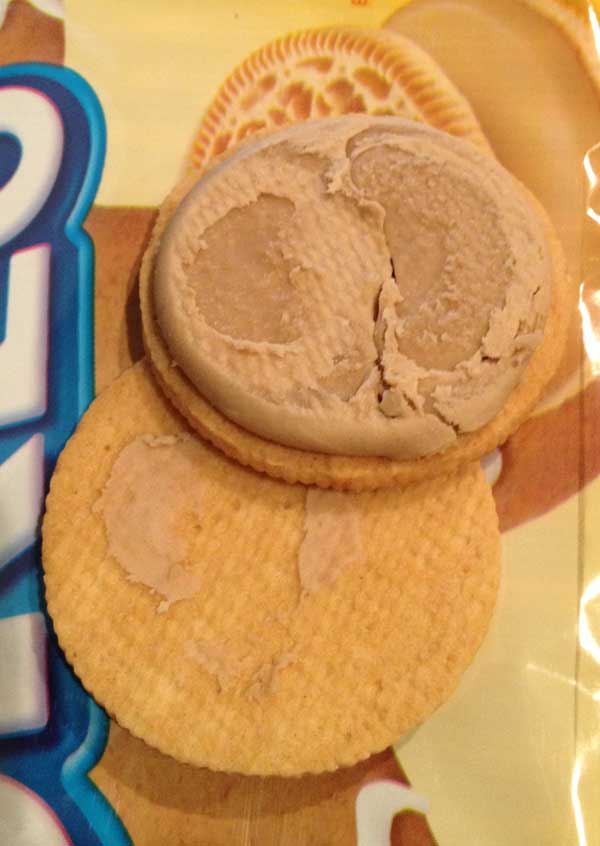 The full recipe for Pumpkin Pie Ice Cream is on Tablespoon.com.  I made it as written without any changes other than adding cookies.