I wasn't in the mood to bake pie on National Pie Day, but I had a partially wrapped unbaked frozen pie crust (it was from a two pack) in the freezer that needed to be used.  Hilah at Hilah's Cooking had recently recommended a carrot cake, so I decided to try baking half of Hilah's carrot cake in the pie crust.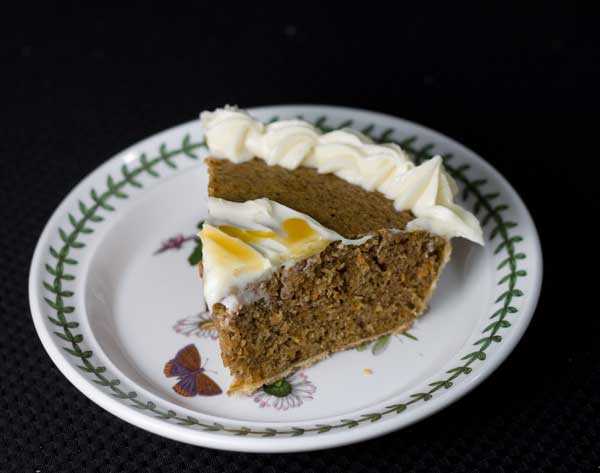 It seemed kind of silly baking the cake in a pie crust, but the results were surprisingly good!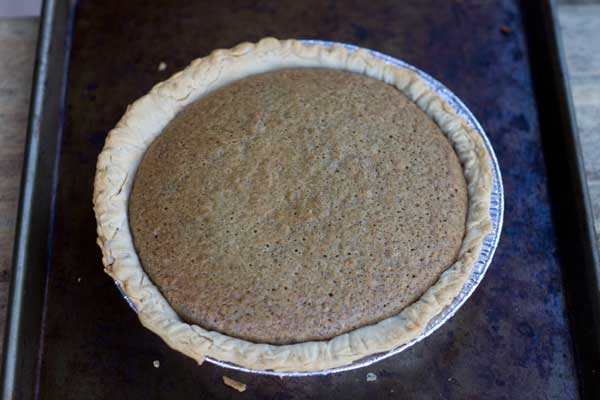 The cake was easy to decorate, didn't require much icing, and was the perfect size for a small family.  Plus, it was fun to serve!
I'm going to try a few other recipes and will let you know how it goes, but for now, the recipe is this.
1. Bake a frozen Mrs. Smith's or Pillsbury pie crust at 350F for 10 minutes.
2. Meanwhile, make cake batter using half of a recipe.
3. Pour the cake batter in the hot crust (you may not need all the batter depending on the recipe you use) leaving a little room for it to rise.
4. Set the pie crust on a baking sheet and bake for however long you would bake that particular cake recipe (usually about 20 minutes).
5. Let cool, then decorate!
Related posts: