Cheerios Muffins will make your house smell like fall! They're quick and delicious and can be made with or without the cinnamon chips.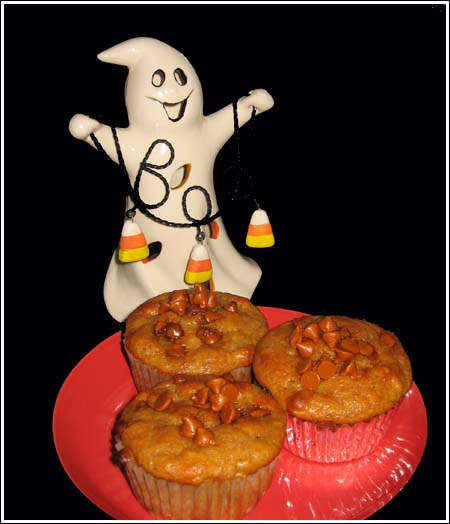 One Bowl Cheerios Muffins
1 large egg
1 ½ cups low-fat yogurt (not non-fat)
⅓ cup vegetable oil
2 teaspoons vanilla
⅔ cup light brown sugar, lightly packed
½ teaspoon cinnamon
½ teaspoon salt
1 ¼ teaspoons baking soda
1 ½ cups all purpose flour
1 ½ cups Cheerios
Optional: cinnamon chips – sprinkle on top or add ¼ cup to batter (more or less)
Preheat oven to 400 degrees F. Line 12 muffin cups with paper liners.
In a mixing bowl, whisk together egg, yogurt, oil and vanilla. Add brown sugar and whisk until smooth. Whisk in cinnamon, salt and baking soda. Put down the whisk and with a mixing spoon or heavy duty scraper, gently stir in the flour, stirring only until flour is moist – batter will be lumpy. Stir in the Cheerios (or other cereal). For sweeter muffins, add about ¼ cup of cinnamon chips to batter.
Spoon or carefully pour the batter into the muffin cups, dividing evenly among all 12. Sprinkle the tops with cinnamon chips.
Divide batter evenly among muffin cups and bake for 18-20 minutes or until muffins appear set. Sprinkle tops with a few more cinnamon chips while hot.
Set on wire rack to cool slightly. Remove from muffin pan.
Makes 12