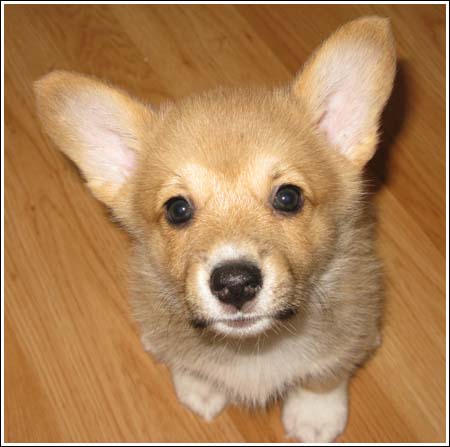 She's our new Corgi pup and the cutest thing in the world. We named her after Queen Elizabeth who likes corgis and shares our pup's birthday of April 21. Or at least we think. Lizzie's birthday is probably more like April 15, but we'll celebrate in on the 21st anyway.
Unfortunately, Lizzie has some health issues which were diagnosed this morning at a wonderful emergency pet clinic in Austin called AM/PM Pet Clinic. I'll leave out the details, but its typical puppy stuff and we're on a treatment plan. Luckily, Lizzie does not have parvo. There's an outbreak in Austin right now and waiting 10 minutes for the test results was scary.
I'm so happy we found Lizzie. She loves kids, comes when called, and is doing great with the paper training. Thus far, she hasn't cried much at night, but I've had a hard time falling asleep because I keep waiting for her to call. It's a big flashback to Fuzz's babyhood and rather emotional, as Fuzz was up all night and needed constant holding.
Lizzie likes to be held, but she would rather run around, play tug, chase her ball or go to sleep on the floor under my desk. Here's a photo. One thing I can tell you is puppies are harder to photograph than cookies!