Earlier this week I mentioned wanting to find a recipe using Mexican chocolate, and now I have.  This is a great recipe for Mexican Chocolate Chunk Cookies.  It's not just a basic chocolate chip or chunk cookie with cinnamon in it, but instead it uses real Mexican drinking chocolate.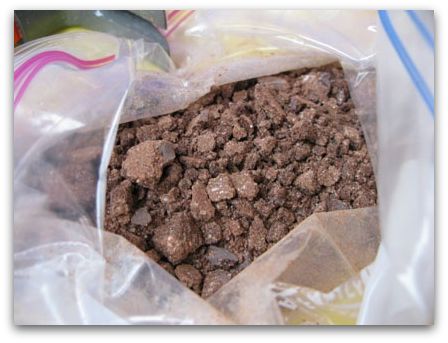 ...that is, real Mexican chocolate – the very sweet, hard, cinnamon flavored type commonly used for hot chocolate. It's definitely not the type of chocolate you'd swap out for semi-sweet unless you find the perfect recipe. This was it!
Thanks KAnn, for giving me the link to Mexican Chocolate Chip Cookies, which was the springboard to this cookie.
I would have been content to make the Epicurious version of the cookies, but reviewers weren't completely happy with it. Rather than just complain, they made small changes and like a game of telephone, the recipe thread resulted in a very different and very good cookie.
The original recipe for Mexican Chocolate Chunk Cookies does not call for Mexican chocolate, so if you aren't lucky enough to have access to real Mexican chocolate, you can still make a good cookie with the original recipe. You might want to increase the salt, though. ¼ teaspoon didn;t seem like enough.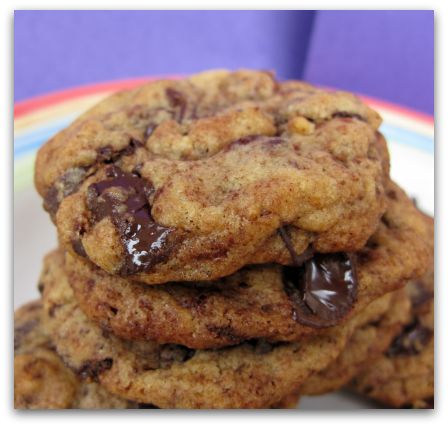 My changes included the following:
--used cayenne pepper and more of it
--quadrupled the salt and used unsalted butter
-- used Mexican vanilla
--swapped out a good portion of the chocolate chips for Ibarra Mexican chocolate
--used cut up Dove dark chocolate pieces in place of chocolate chips
End result was this.
Mexican Chocolate Chunk Cookies Made With Ibarra
2 cups all purpose flour (9.5 oz) – 270 grams**
1 teaspoon baking powder
1 teaspoon baking soda
1 teaspoons ground cinnamon
1 scant teaspoon salt
¼ slightly rounded teaspoon cayenne pepper or black pepper
8 oz unsalted butter, room temperature –230 grams
1 cup (packed) light brown sugar
2 large eggs
1 teaspoon Mexican vanilla (regular is okay)
8 oz dark chocolate, cut into chunks
4 oz Ibarra chocolate, chopped by hand (put in plastic bag, take a hammer to it)
Sift together flour, baking powder, baking soda, ground cinnamon, salt and pepper.
Beat butter and brown sugar with an electric mixer until fluffy. Beat in eggs 1 at a time, then vanilla. Add flour mixture and stir until absorbed, then mix in chocolate chunks and chopped Mexican chocolate. Refrigerate dough for at least one hour.
Preheat oven to 350 degrees F. Line 2 cookie sheets with parchment.
Drop dough by rounded tablespoonfuls onto sheets, spacing 1 ½ inches apart. Bake cookies until golden brown and set – 10-12 minutes. Let stand on sheets 3 minutes. Transfer cookies to racks and cool.
Makes about 32
**I usually count flour as 4.5 oz per cup, but I used a slightly heavier hand when measuring. If you never weigh flour, proceed as usual. If you use weights and not volume, go with the 9.5 oz weight or the 270 grams.