Update:  I haven't been to New York in a while so I have no idea what New York's best cupcakes are.  Yours are probably better, anyway.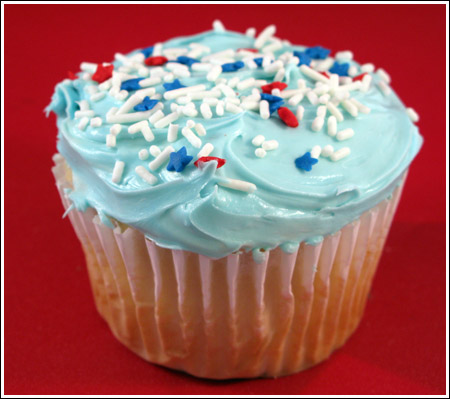 If you don't already have a great cupcake recipe, here are a few suggestions.
The Best Yellow Cupcakes -- Very good cupcakes, and reader approved!
Butter Yellow Cupcakes -- Very simple and perfect every time!
Vanilla Bean Cupcakes are also very good if you happen to have some vanilla bean extract or paste around.
Ultimate Chocolate Cupcakes -- The blob of ganache inside the cupcake along with the frosting make these outstanding.
Another recipe I keep going back to is this one for Brown Sugar Chocolate Cupcakes. The combination of brown sugar and sour cream gives them a moist texture.
There are a ton of others.  I basically listed these as a placeholder for the old New York's Best Cupcakes post, so if you want more recipe suggestions send me an email.