Happy Birthday Karen! This Hyde Park Fudge Cake is for You.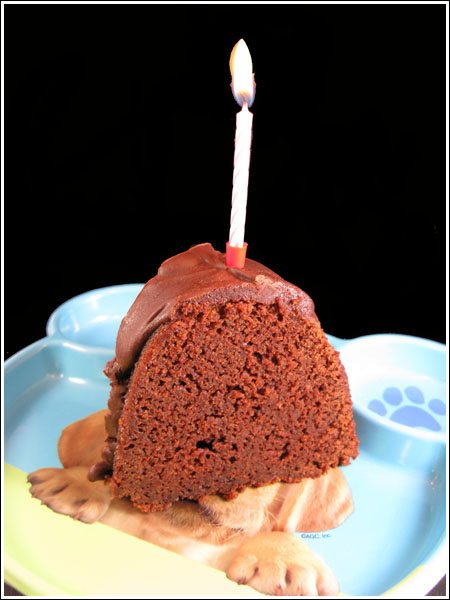 Hyde Park Fudge Cake is based on a recipe from a local bakery called Texas French Bread. They named the cake after their neighborhood, Hyde Park, which is located near the U.T. Campus. It's a nice area, but I don't get over there much and am happy Texas French Bread was nice enough to share the recipe. According to the Statesman, it is one of Austin's top 10 dishes.
This cake is very simple. Given the funky ⅓ measurements, I supposed Texas French Bread makes these cakes three at a time. The original measurement for the egg is "2 ⅔ egg" so maybe the high yield recipe called for 8 eggs. Or maybe they just measure eggs by weight and were converting.
The icing came together beautifully and had the perfect texture and sheen. Since I don't have a double boiler, I used a metal bowl set over a saucepan of simmering water.
Happy Birthday, Karen! I'm sending this cake to work so I guess Todd's co-workers are celebrating your birthday this morning.
UPDATE:  This recipe is no longer my favorite. If you're going to make a chocolate pound cake, I recommend this one or Chocolate Sour Cream Bundt.