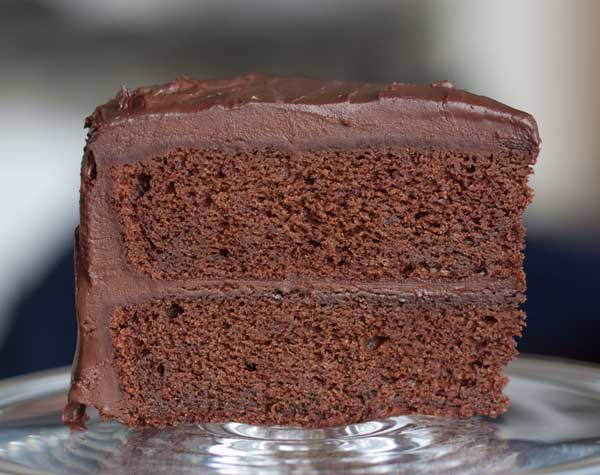 Update: This was originally a list of nine favorite chocolate cakes, but I had to add a tenth. This Chocolate Honey Cake with Ganache is excellent. That being said, tt's probably time to start a new favorite chocolate cake list because Old Fashioned Chocolate Cake is also a winner.
Sour Cream Chocolate Cake -- This is the one I made yesterday.   It was a good cake, but what really pulled it all together and made it special was the sour cream frosting.  In the frosting the sour cream flavor was pleasantly discernible, but in the cake itself it was barely detectable.  What was noticable about the cake was it's dense, tight crumbed, tender texture.   This cake is made with melted unsweetened chocolate rather than cocoa. It calls for less butter since it gets fat from the chocolate and the sour cream.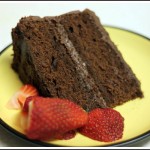 Chocolate Butter Cake -- Like the cake above, this cake was made using a derivation of the "Two-Step" mixing technique where you coat the flour with fat, then add the other ingredients, particularly the eggs and liquids, in stages. This technique results in a dense, tight crumbed, cake (as mentioned above). This cake seemed richer to me than the Sour Cream Chocolate Cake and it reminded me of a not-so-heavy Chocolate Pound Cake.  This cake is made with cocoa powder as opposed to melted chocolate so it has more butter.  I liked it a lot.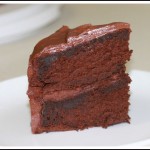 Favorite Cocoa Layer Cake -- This recipe was moister than the previous two -- heavier, not as tight crumbed, delicious and homey. It reminded me of Black Magic Cake but with slightly more complex flavors.  This one was made with natural cocoa powder.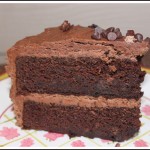 Sue B.'s Chocolate Cake -- If convenience is what you're after or if you just don't want to pull out the stand mixer, this cake is perfect. It has a moist texture, not too tight of a crumb, and was lighter than the Favorite Cocoa Layer Cake (above). This cake is also made with natural cocoa powder.  I'm finding I like cocoa powder cakes a little better than cakes made with melted chocolate....but I'm not done testing all cakes so maybe that will change.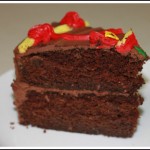 Troy Chocolate Cake -- I've had this recipe for many years and it's a great little cake. The secret ingredient is mayonnaise, and while I've never met a mayonnaise cake I didn't like, this one trumped other recipes for its convenience. Plus, it's baked in an 8 inch pan and won't take forever for small families to eat.  Over the years I've gotten emails from people around the world saying they like this cake.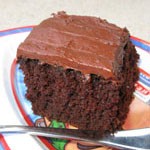 Texas Sheet Cake -- This cake falls into a class of its own, but I decided to put it in the grid because this was the best version I've ever made.  The icing turned out perfect.  A few people who reviewed it also said it was good, so that made me happy.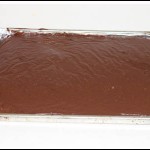 Double Chocolate Malt Cake -- I haven't had malt powder in the house for months, but I'm tempted to buy some just to make this cake again.  It's a perfectly adequate cake  in terms of texture, but the malt flavor is what makes it really special.  Josie over on Flavor Junkie also this cake.  We both found the recipe on Chowhound.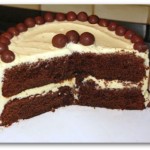 German Chocolate Cake -- My favorite German Chocolate Cake is one of the most basic recipes.  It's on the sweet side, but it reminds me of the one my grandmother (Bessie) made.  I still have more German Chocolate Cake to test and this page will link you to a few reader recommendations including Trisha Yearwood's.  Melissa, whose husband is a big GCC fan, also has a tried and true German Chocolate Cake I need to try.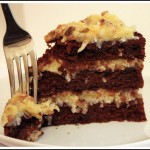 Chocolate Bundt Cake -- I'm always recommending this particular chocolate Bundt cake to people.  It's not only convenient, but  fairly inexpensive to make.  Unlike most of the cakes I've listed so far, this one requires Dutch process cocoa powder. It's from Food and Wine.