I couldn't wait to post this mango ice cream recipe, because it's just the perfect summer dessert.  It's elegant, simple, and fairly inexpensive, with only four ingredients, a couple of mangoes, sugar, cream and lemon juice. This recipe is from the (purportedly haunted!) Menger Hotel in San Antonio. In my opinion, it tastes best straight out of the ice cream machine, which brings me to a question. What kind of ice cream machine do you have and do you like it? I'm in the market for a new one. Mine is an older model Cuisinart with a cracked plastic cover and is literally held together with tape and rubber bands.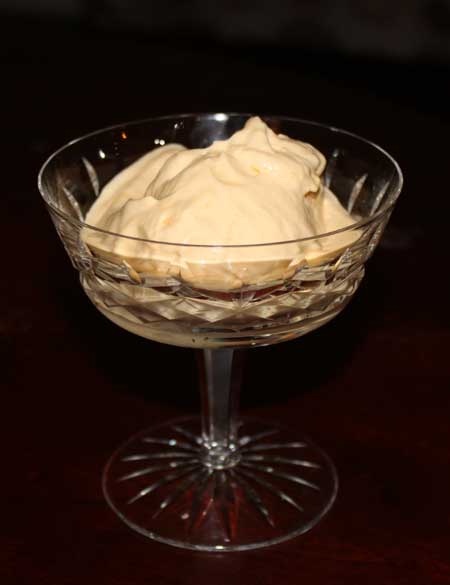 Fresh Mango Cream
2 large ripe mangoes, seeded (or use about 8 oz frozen, thawed...why not?)
½ cup granulated sugar
1 cup heavy cream
1 tablespoon of lemon juice or more to taste
Puree your mangoes and sugar in the food processor or in a blender. Stir in the cream and lemon juice. Put it all in the ice cream maker and prepare as per the manufacturer's directions.