My New Year's resolution was to drink more wine. Goal accomplished! So this year's is to make more cakes. To get started, I made a Chocolate Bourbon Cake. And since (as usual) we don't need a large cake, I made Loaf Pan Chocolate Bourbon Cake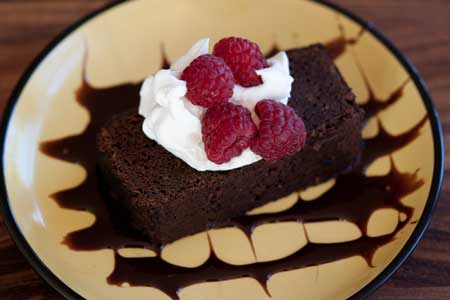 All we had on hand (in terms of booze I've not been banned from using in baking with) was the one in the photo. It's $12.00 a bottle and probably a few steps up from Wild Turkey. Or maybe not. It worked.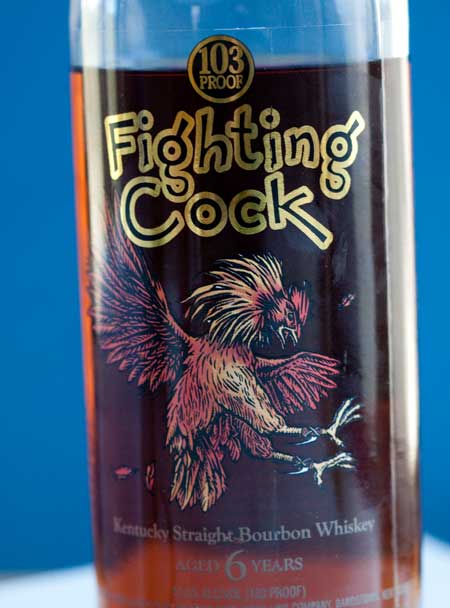 I made the cake as a loaf cake and had to make enough adjustments to where it needed to be re-typed. Here's the XOJane Baking with Booze raspberry version, and here's the New York Times Whiskey-Soaked Chocolate Bundt Cake version from the New York Times. For a family of 3 with two being of legal drinking age, this size was perfect, but next time I'll double it and serve it at a party.
Chocolate Bourbon Cake
2 tablespoons instant espresso powder
1 tablespoon unsweetened cocoa powder
Boiling water (as listed in directions)
2 1/2 ounces unsweetened chocolate
1/2 cup bourbon, rye or other whiskey, more for sprinkling
1/4 teaspoon kosher salt – I used table salt
4 oz unsalted butter, softened
1 cup granulated sugar
One large egg plus 2 tablespoons lightly beaten egg
1 1/2 teaspoons vanilla extract
1/2 teaspoon baking soda
1 cup (4.5 oz) all-purpose flour
Garnish: Confectioner's sugar, strawberries, whipped cream
Preheat oven to 325 degrees F. Rub a loaf pan (I used an 8 ½ by 4 ½) with shortening and dust lightly with flour. Lay a little rectangle of parchment paper over the bottom.
Put espresso powder and cocoa powder in a 2-cup glass measuring cup, then add enough boiling water to come up to the 1/2 cup measuring line. Mix until dissolved. Add whiskey and salt; let cool.
Meanwhile, in a small bowl melt the chocolate in the microwave using 50% power and stirring every 30 seconds.
In the bowl of a stand mixer or large mixing bowl, beat the butter until fluffy. Add sugar and beat until well combined. Beat in the eggs, then beat in the vanilla extract, baking soda and melted chocolate, scraping down sides of bowl with a rubber spatula.
On low speed, beat in about a third of the whiskey mixture. When liquid is absorbed, stir in 1/2 cup flour. Repeat additions, ending with whiskey mixture. Scrape batter into prepared pan and smooth top. Bake until a cake tester inserted into center of cake comes out clean, about 50 minutes.
Transfer cake to a rack. Unmold after 15 minutes and sprinkle warm cake with more whiskey. Let cool before serving, garnished with confectioners' sugar if you like.