After making a full batch of the William Greenberg recipe aka New York Brownies and wondering what the heck I was going to do with them, I decided to mix them into cheesecake ice cream and make a copy cat of one of Fuzz's favorite Ben & Jerry's flavors.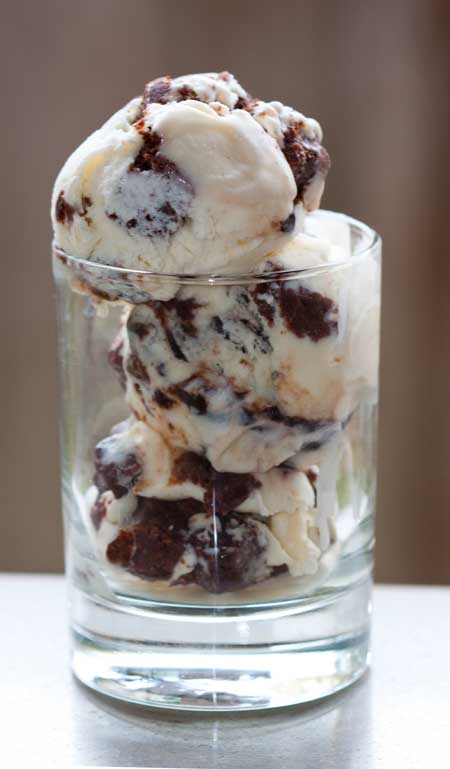 For the base, I adapted a cheesecake ice cream recipe from my favorite ice cream book, The Ultimate Ice Cream Book: Over 500 Ice Creams, Sorbets, Granitas, Drinks, And More
. And as mentioned, used the New York brownies which are very dense and sweet and hold together well in ice cream. As for the fudge sauce, I found a great fudge sauce recipe in the Gourmet cookbook. It works perfectly as an ice cream mix in because it thickens on contact with the ice cream and becomes somewhat stretchy and borderline chewy and you don't have to worry too much about it mixing with the vanilla (or cheesecake)base and turning it into chocolate. Here's the recipe with links to the other two components.
Or you could just make the brownies. The New York/Greenberg recipe is an old one, but when I cut into them I remembered why it's so timeless. I also remembered that it's best if you make it with really good or at least above average brownies.
Update
I'm in the process of reworking this recipe. I liked it when I first made it, but now I feel like it could be less sweet.