I've been trying various recipes from Hungry Jack, and this is Chocolate Maple Cake is one of them.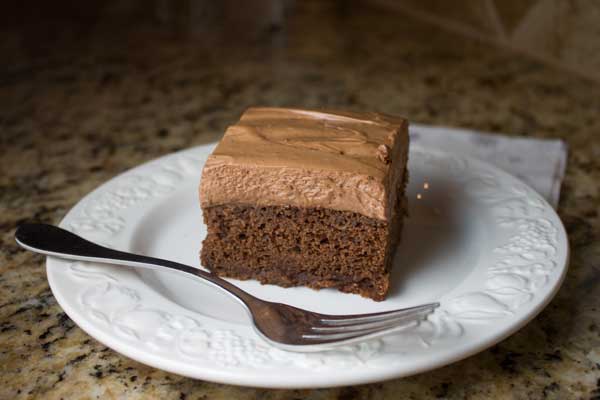 It's an easy to prepare chocolate cake baked in an 8 inch square metal pan and topped with chocolate mousse made with melted chocolate, a little bit of syrup, and freshly whipped cream.
The cake part of the recipe was pretty good (though a bit salty, because I used salted butter), but the chocolate maple mousse frosting stole the show. It takes only a few minutes to prepare and makes a light and very chocolaty counterpart to the dense cake. If you try the recipe, my advice is to use unsalted butter or cut the salt in half. Also, instead of 8 ounces of milk chocolate, combine about 5 ounces of milk chocolate and 3 ounces of dark.
Recipe for Chocolate Maple Cake is on the Hungry Jack website (link above).