There's an old bran muffin recipe where you make a bran muffin batter, store it in the refrigerator and bake as many muffins as you need at a time. The name varies, but some versions are called 2-Week Bran Muffins because the batter is supposed to last at least 2 weeks. Oven Ready Bran Muffins are of a similar nature, but instead of being made with bran cereal, they're made with unprocessed wheat bran. In fact, the original recipe came from the back of the Hodgson Mill unprocessed wheat bran box.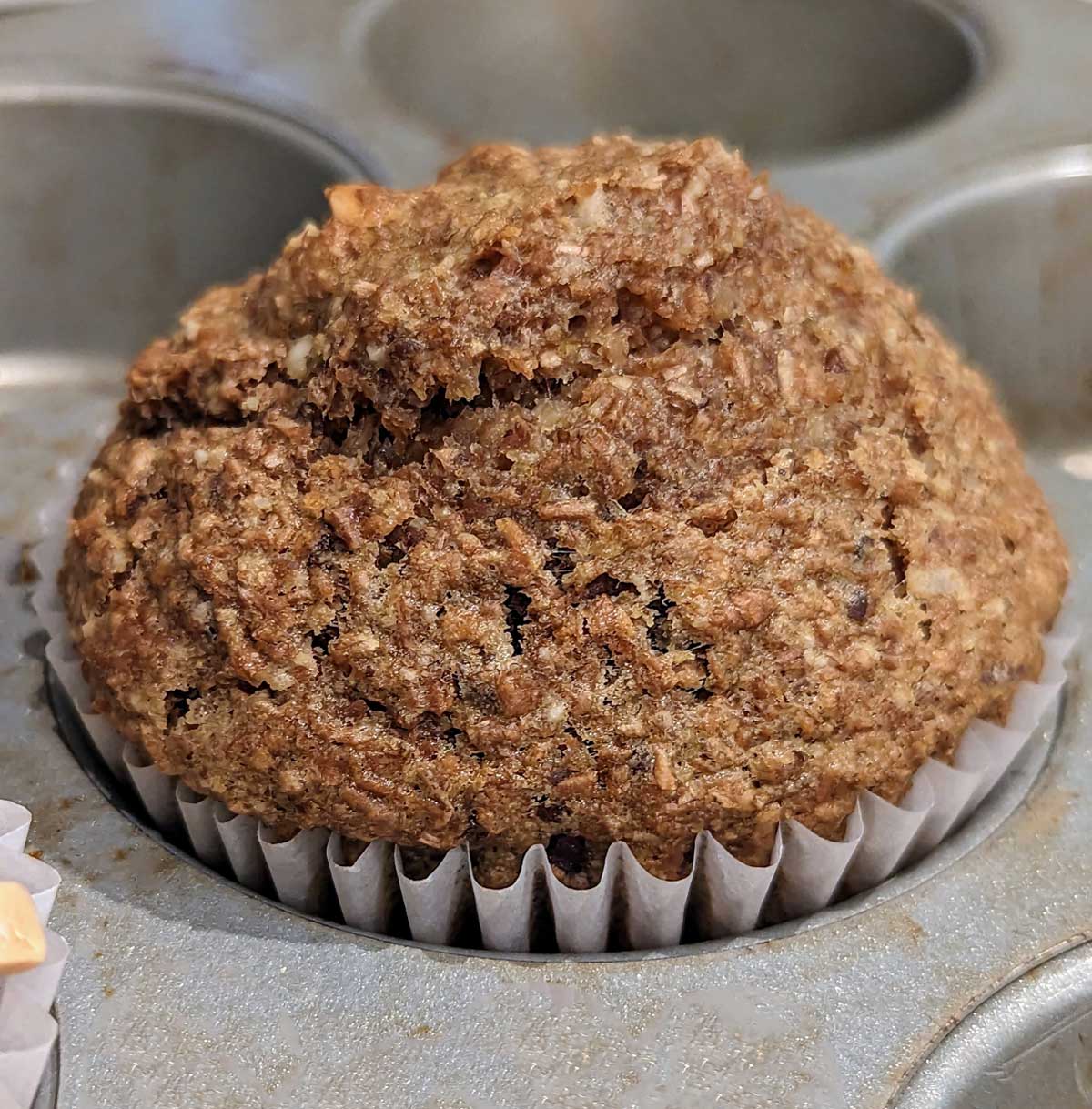 Oven Ready Bran Muffins Texture and Flavor
These muffins are definitely less like cupcakes and more like the hearty, grainy, breakfast muffins you buy at a coffee shop. They're not as sweet as some of the bran muffins I've made including the Claim Jumper muffins, but they are moist. And they really do rise high! There's no baking powder in the recipe, but the acid in the buttermilk and brown sugar is enough to react with the baking soda and give the muffins nice crowns.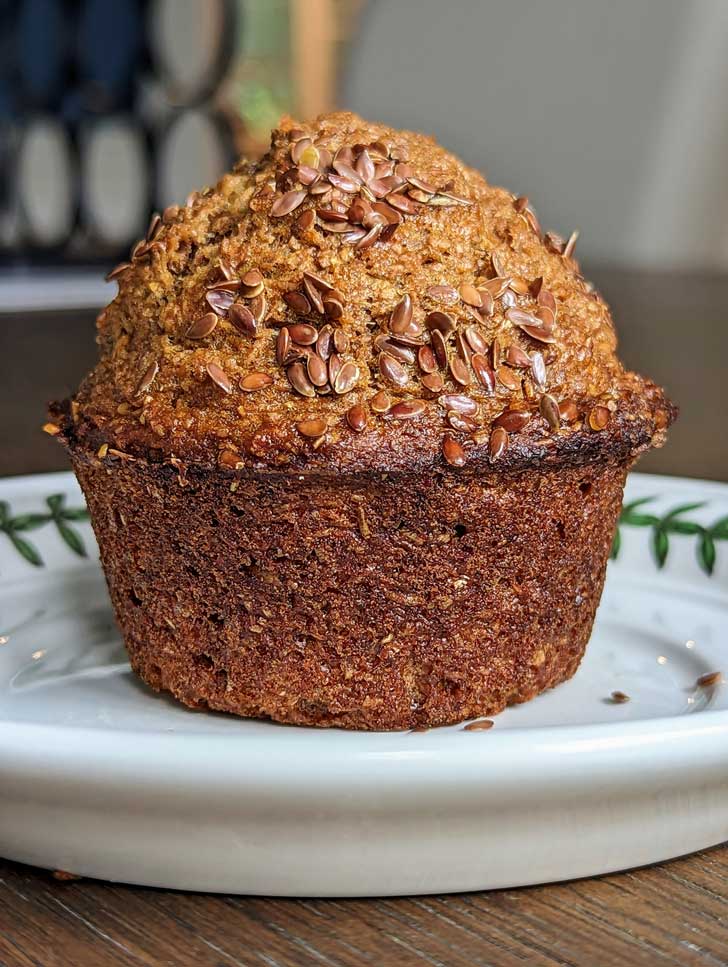 Variations To Bran Muffins
You can make the recipe as written, or make Oven Ready Bran Muffins with oil in place of butter and/or flax & water instead of eggs. You can add dates & walnuts, or leave them out completely and throw in some raisins. Or you can experiment! Take out a portion of the batter and stir in whatever you want on any particular day. I stirred a little blackstrap molasses, almond flour into one portion one day, and added coconut another.
More Notes on This Easy Recipe
I've looked at the other versions of this recipe and it seems there's really nothing you can do to ruin it. Well, I'm sure there is, but it's open to a lot of changes. One big one for me was using oil in place of butter. Anytime I cream butter with sugar for muffins I feel like I'm going into cupcake territory. Oil makes the muffins very moist, plus you can change it up and experiment with different kinds. I like using a combination of almond oil and olive oil. There's a lot of buttermilk in the recipe.
Recipe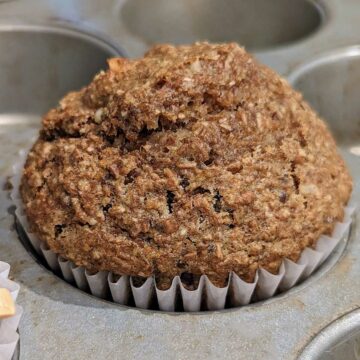 Oven Ready Bran Muffins
Bran muffin batter which can be baked on an as-needed basis.
Ingredients 
3

cups

unprocessed wheat bran, divided use

1

cup

boiling water

½

cup

butter, softened or use oil (I like a mix of almond & olive)

1

cup

very tightly packed light or dark brown sugar

(220 grams)

1 ½

teaspoons

vanilla extract

2 ½

cups

unbleached white flour, spoon lightly or weigh

(320 grams)

2

teaspoons

baking soda

1

teaspoon

salt (add an extra ¼ teaspoon if using oil or unsalted butter)

2

large

eggs

beaten

2

cups

buttermilk

Chopped dates

use more or less as needed

Toasted and chopped walnuts

use more or less as needed
Instructions 
Preheat the oven to 400 degrees F. Line as many muffin cups as needed with paper liners. The full batch makes about 24.

Have ready a plastic storage container to store the batter. You can use this to stir together the flour mixture or soften the bran if you like.

In a large bowl or a saucepan, combine 1 cup of the bran and 1 cup of boiling water and let stand to soften and cool while you mix the other ingredients.

In a mixing bowl, beat together the oil or softened butter, sugar and vanilla. If you use softened butter, make sure it's very soft (almost melted) and just beat it with a spoon or low speed of mixer.

Add the eggs, the remaining 2 cups of bran (stir until blended) and buttermilk to the softened butter mixture, then stir in the flour mixture, followed lastly by the softened bran.

Thoroughly combine the flour, baking soda and salt (you can do this in any bowl, or just use your storage container) and stir into egg mixture.

Place in the refrigerator for future use, or bake at once.

To bake, divide evenly among muffins pans or stir the batter before baking and use however much you need. At this point, you can also stir in dates and walnuts.

Fill the muffin pans almost to the top and bake for 15 minutes or up to 22 (if using oil, they might take a little longer).

Store any leftover batter in an airtight container.