Oatella Cookies are from my favorite issue of Food & Wine Magazine, the "Best New Chefs" issue – July 2014. I'm only familiar with Paul Qui, but I enjoyed reading about the others and like to pretend I will someday eat at their restaurants. Until then, there are cookies! These were created by Dagmara Kokonas of Chicago, and are a cross between chocolate hazelnut and oatmeal cookies.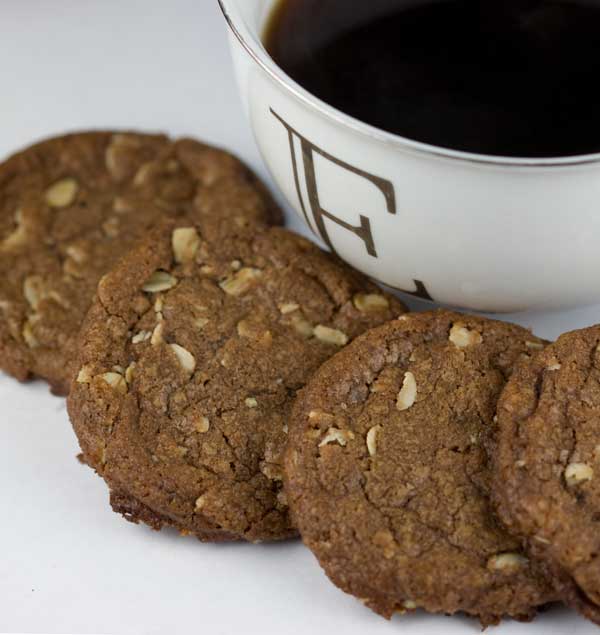 Here's a link to the the Oatella Cookies from Food & Wine. I didn't make any major changes (though I did use Spectrum non-hydrogenated shortening) and mine look thinner than the ones in the photo. Maybe it's the angle of the lens, or maybe the baker who made the ones for the photo used a heavier 1 ¾ cup of flour? I want to see Dagmara's. Either way, they were excellent! Don't be tempted to cut the cinnamon or use vanilla instead because the cinnamon makes these special and really fits in with the other flavors.
These were great as-is, but I don't think throwing in a very small handful of miniature semisweet chocolate chips would hurt.