I think we all know there's really no "best ever" or "perfect" chocolate chip cookie, but why discontinue such a pleasurable quest? May it never end! Especially not today, since May 15 is National Chocolate Chip Day.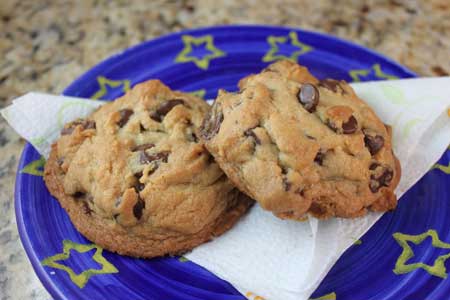 Chocolate Chip Cookie or Chocolate Chip Day?
Technically, it's National Chocolate Chip Day and not Chocolate Chip Cookie Day, which means we're celebrating the chip itself rather than the baked good. Over the past few months I've been on a fudge and candy kick, but thankfully I'm returning to normal and craving "baked things", which means my chips are going in cookies. Hooray! If cookies sound good to you too, here are a few recipe suggestions. These are "blog favorites" rather than personal favorites, which means they're ones people have had success with and say nice things about.
The ones in the top photo are Brown Sugar Chocolate Chip Cookies. They are fairly thick, soft on the inside and crispy inside. Here's another shot of them.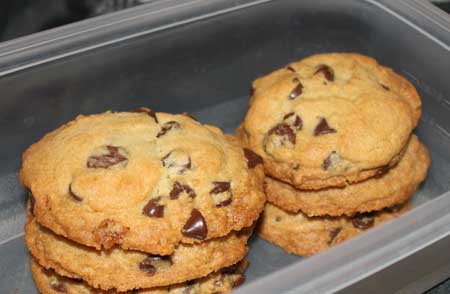 The Vanilla Rich Chocolate Chip Cookies recipe from McCormick flies under the radar, but is really good and worth a mention.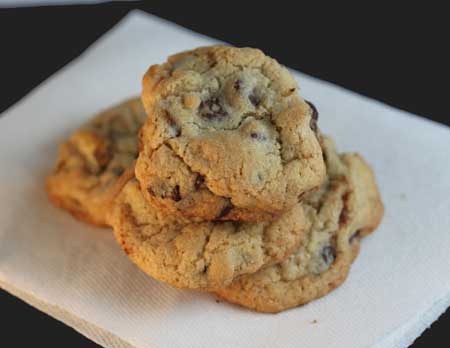 Coconut always draws mixed opinions, but it's really good in these Toasted Coconut and Pecan Cookies which get good reviews from eaters and bakers.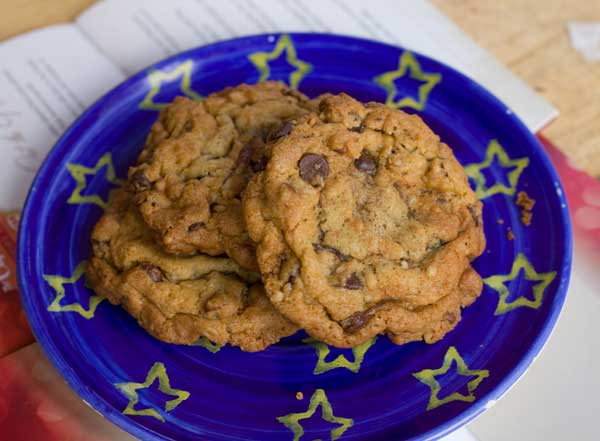 For some reason, this Crunchy Chocolate Chip Cookies recipe is popular with people in the UK. Maybe it's because it's one of the first recipes with which I included gram measurements for the flour? I don't know, but I do like a crunchy cookie on occasion, and this one is crunchier than others.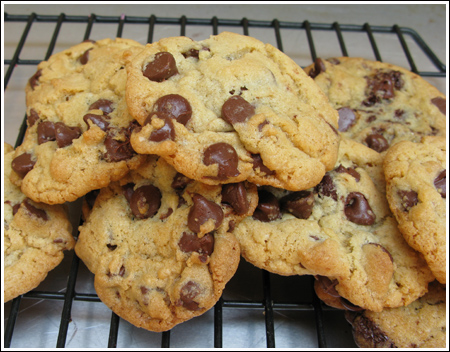 And finally, I'm including this Chocolate Chip Cookies with Pudding recipe (which is not the same as all the others) because I have some pudding mix and am going to make a batch right now.