You don't need an excuse to try a new recipe, but here's one anyway. A site called ChefSteps has taken a scientific approach to baking really good chocolate chip cookies.
Pastry Flour Chocolate Chip Cookies
This has been done of course, but the ChefSteps Chocolate Chip Cookies article offered some new insight. First, they claim pastry flour works better than all-purpose. I don't believe that 100% because King Arthur claims their all-purpose flour is always consistent, but it made me go out and buy a big old bag of Bob's Red Mill pastry flour. In the past I've always made chocolate chip cookies with bread flour, cake flour, a mixture of both or all-purpose. Now I have some new flour to play with! I like the pink bag, too.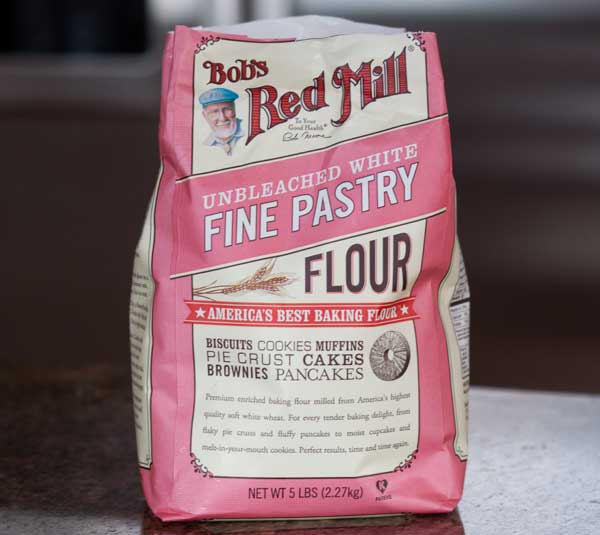 In the ChefSteps Chocolate Chip Cookies, the baking soda and salt are added with the creaming mixture. King Arthur does this as well in some of their recipes. It goes against the old standard way of mixing the dry ingredient and adding at the end, but the theory is that the leavening should be more evenly dispersed.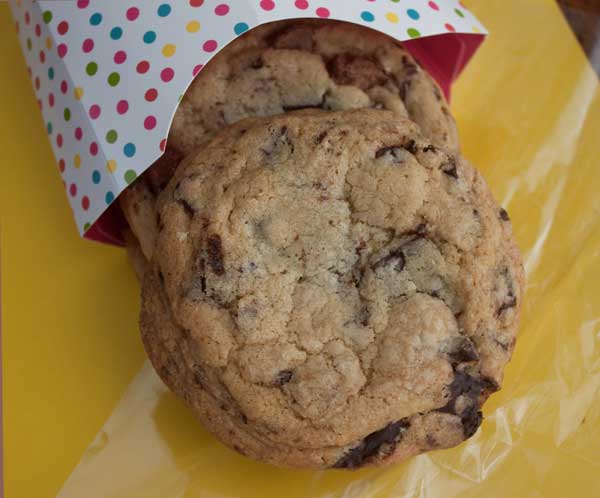 More Reasons to try ChefSteps Chocolate Chip
They validate something I read in an old issue of Cook's Illustrated about why eggs should be added slowly, and they advise to press the cookies down as soon as they come out of the oven for dense, chewy, crackled looking cookies (an optional step). Best of all, they put the whole recipe in grams. Have you ever noticed how all the user photos posted on popular sites show cookies that look like they came from completely different recipes? Using weights for recipes allows for so much more precision, and if you look at the pictures posted on ChefSteps by people who baked the cookies, the cookies are more or less the same. That is, they are medium thickness, have a slight gloss to them, are cracked and bakery style.
Since different brands of ingredients sometimes result in different products, here are the brands I used to make the cookies. It's especially important to know the brand of salt, because brands vary in levels of saltiness. I used a teaspoon of Morton kosher (the blue box).
ChefSteps Chocolate Chip Cookies Ingredients
Now that I've made one excellent batch, I might try again using a fancy, high end brown sugar and experimenting with the chocolate some more. Here are the ingredients I've been testing with.
220 grams unsalted butter (Kerrygold)
200 grams light brown sugar (Domino, and will try again with India Tree!)
180 grams granulated sugar (Domino)
1 teaspoon kosher salt (Morton kosher in the blue box)
1 teaspoon baking soda
20 grams vanilla (Nielsen Massey)
100 grams eggs (Some Amish eggs)
400 grams pastry flour (Bob's Unbleached White Pastry)
300 grams chopped mixed dark and milk chocolate (Trader Joe's)
Get the exact recipe on ChefSteps, and pull out your scale. You really can't go wrong if you weigh your ingredients.