I wasn't kidding when I said 2017 was going to be the year of chocolate cake, so here's an Ina Garten chocolate cake. It's from her book "Make it Ahead", which Santa brought me for Christmas. He must have noticed all the times I checked it out of the library.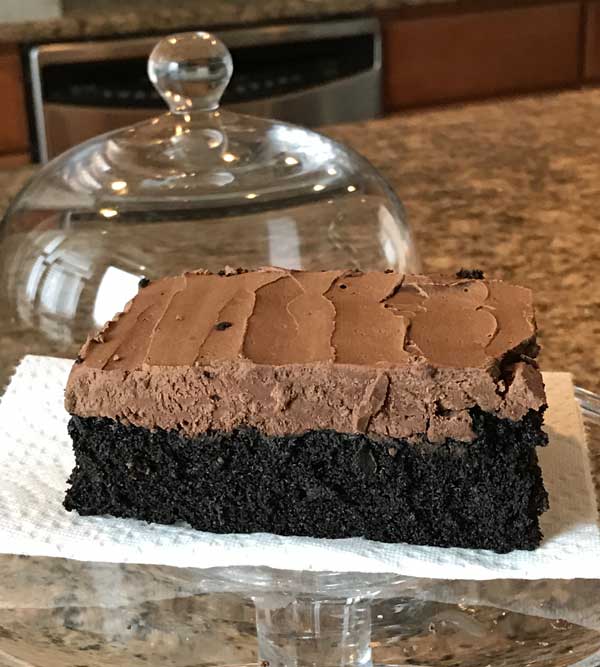 I love Ina Garten's books, but tend to use her recipes for dinners rather than desserts. This cake was an exception mainly because, well, it's chocolate cake. That and I've been doing some volunteer baking for a group that loves good chocolate cake.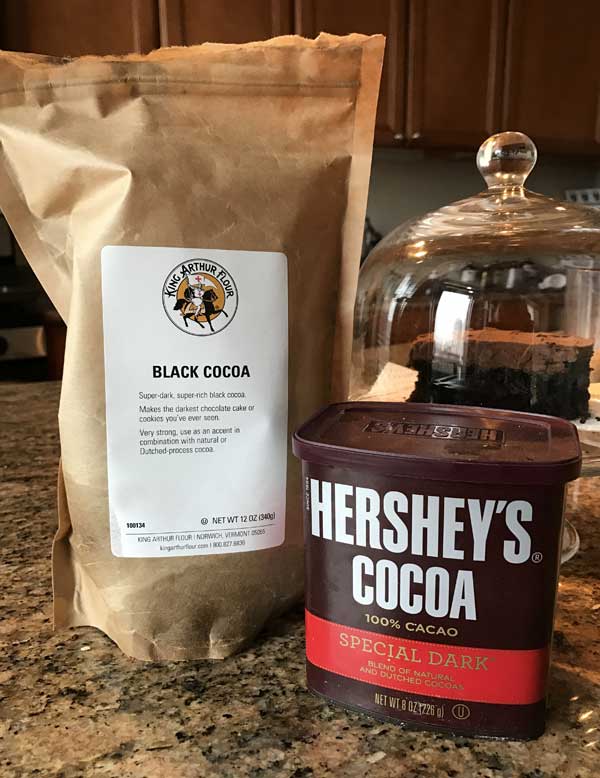 Ina Garten Chocolate Cake Notes & Changes
Of course I needed to test it on the family before I served it to a group, so I made an 8 inch square and incorporated about 2 tablespoons of black cocoa in place of some of the usual Hershey's Dark. If you don't have the black cocoa (and most people don't), just stick with Hershey's Dark or your favorite Dutch. Ina uses "Perignotti", which sounds lovely and worth acquiring.
Fancy cocoa or not, this cake comes together with ease and is topped with a decadent whipped ganache frosting which you can make with your favorite chocolate. Ina recommends Lindt, so I bought a couple of 70% bars at Walgreen's and they worked perfectly. Alas, I did not add the Kahlua because I am completely out and couldn't justify spending $18 on a full bottle to use 1 tablespoon. The frosting was fine without it, but if you have Kahlua then definitely add it.
The recipe is right on Ina Garten's web page, so I'm just going to link you straight to it and let you know that it halves beautifully.  I baked it in an 8×8 inch square glass pan, lowered the temperature to 325 and baked for about 40 minutes.