Today's recipe is in honor of the late Flo Braker, a legendary home baker, teacher and cookbook author who passed away last month.  While Braker wrote several cookbooks and collaborated with famous chefs including Julia Child, she was probably most known for her food articles in The San Francisco Chronicle.  Since 1989 she'd contributed hundreds of recipes, including Blackberry Yogurt Loaf which appeared on the paper's list of favorites. Given that blackberries are in season and we love anything with lemon, I had to try it.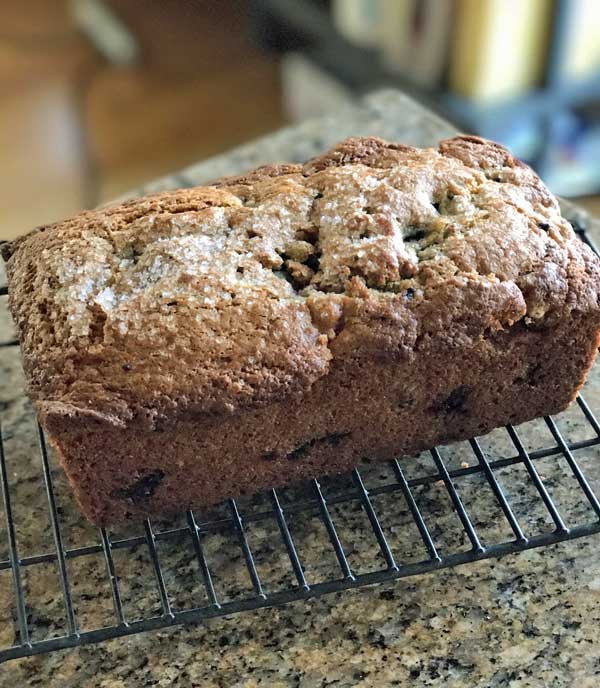 And I've made it three times -- twice as a loaf and once as muffins. As Blackberry Yogurt Loaf, it is crusty and slightly crumbly and dense. It's definitely more of a quick bread than a cake, and fairly dense as opposed to light. One standout feature is the cornmeal. Don't leave it out because it adds a bit of color, texture and especially flavor. As for the berries, the original recipe calls for blackberries, but any combination of berries will work. I added raspberries to one loaf and used blueberries in the muffins.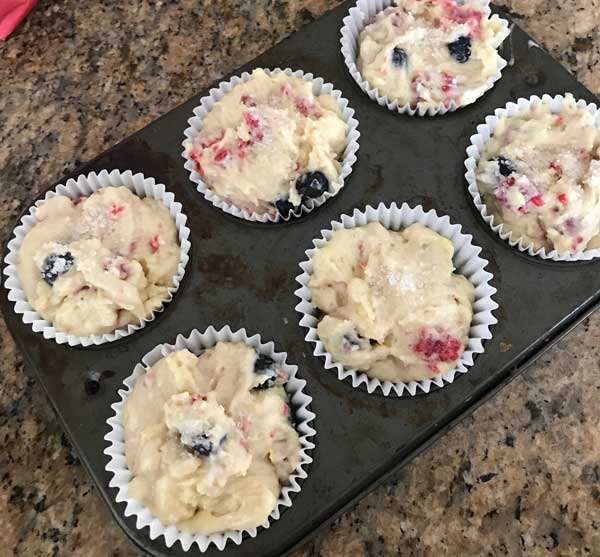 I just wish I'd pushed a few berries in near the top after putting the batter in the pan because the berries sank even though coated with flour.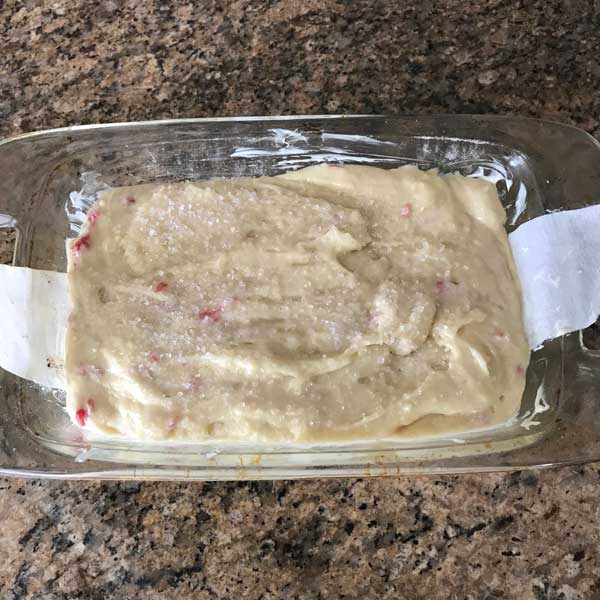 Here's what it looked like cut.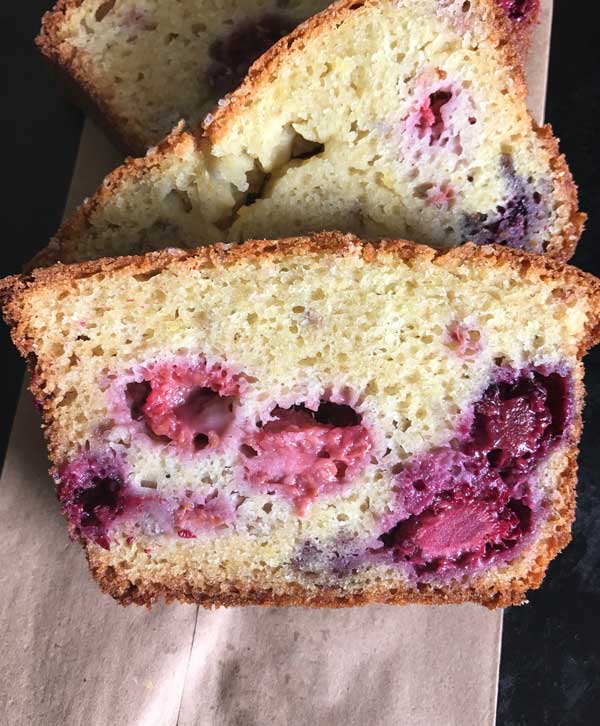 So while the loaf is very good, in my opinion this recipe is best as muffins. The full recipe will give you about 15 muffins. And since there are 3 eggs in the recipe, you can easily make ⅓ of a batch if you want a small batch. Just don't overfill your muffin tin or you'll get big rims! These muffins need some room to climb, so only fill a little over half full.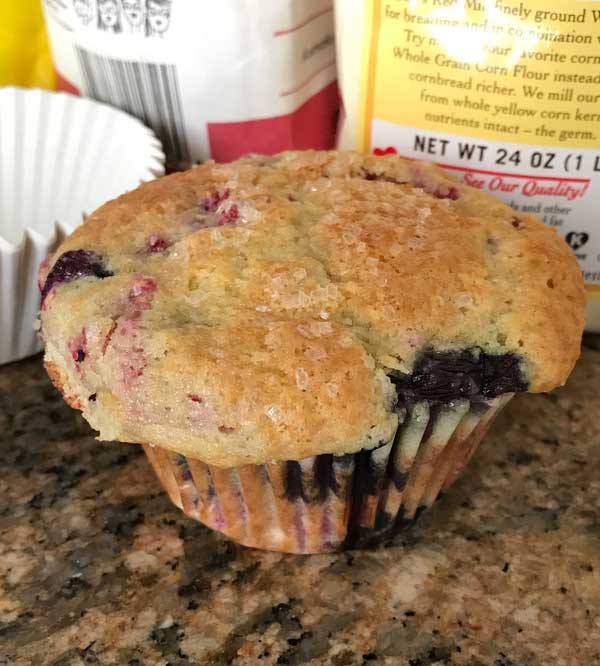 Recipe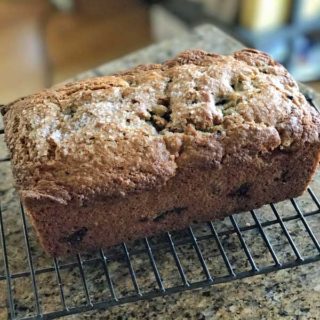 Blackberry Yogurt Loaf or Muffins
This recipe calls for a small amount of cornmeal. Don't be tempted to leave it out because it adds a significant flavor and enhances the texture a bit.
Ingredients 
2

cups

all-purpose flour

260 grams, aerate and stir or weigh

1 ⅛

teaspoons

baking powder

¾

teaspoon

baking soda

¾ to 1

teaspoon

kosher salt

use 1 if butter is unsalted

2

tablespoons

yellow cornmeal

1

cup

plus 2 tablespoons sugar

230 grams

1

cup

blackberries

½

cup

raspberries

optional

3

large eggs

room temperature

6

ounces

plain whole milk yogurt

room temperature

¾

teaspoon

vanilla extract

1

tablespoon

finely grated lemon zest

4

ounces

1 stick butter, melted and cooled (a little warm is okay)
Instructions 
The ingredients need to be at room temperature due to the mixing technique, so make sure to bring the eggs and yogurt to room temperature first. I recommend setting the whole eggs in warm water for a few minutes.

Preheat oven to 350 degrees F. Grease a loaf pan with at least a 6 cup capacity (8 ½ by 4 ½ or a 9x5 inch) and line with a strip of parchment. Grease again and dust with flour because the berries can be sticky.

Combine the flour, baking powder, baking soda, salt, cornmeal and sugar in a large mixing bowl and whisk for about a minute, making sure everything is evenly distributed.

Add the blackberries and raspberries to the flour mixture and carefully stir so that the berries are coated in dry mixture.

In another mixing bowl, whisk the eggs lightly, then whisk in the yogurt, vanilla and lemon zest until smooth. Whisk in the melted butter, stirring just until blended and smooth.

Combine the dry ingredients with the wet ingredients, and with a large heavy duty rubber scraper, fold everything together until well blended. Spoon and scrape the batter into the prepared loaf pan.

Bake for about 45-60 minutes (loaf pan will influence the cook time -- my glass pan took about 70 minutes) or until the loaf is golden and a skewer or toothpick comes out clean and the internal temperature is 200 degrees.

Let cool on a rack for 20 minutes, then loosen sides with a knife and jiggle the strip of parchment paper. If the bread feels solid enough to lift, remove it from the pan and let cool on the rack. If it still feels delicate, let it cool completely in the pan.

Slice the bread when it is completely cool.
Notes
The toothpick test isn't always a reliable way to tell when quick bread is done. If you are concerned that a loaf isn't really cooked through, insert a meat thermometer in the center of the loaf. The internal temperature should be 200 degrees and your meat thermometer should be free of batter. For muffins, fill muffin cups about ⅔ of the way full and bake at 376 degrees F. for about 25 to 35 minutes.