It's hard to go wrong with pumpkin muffins, but some recipes are better than others. As far as vegan pumpkin muffins go, this one is very good — some say great. The texture is terrific, though I couldn't resist adding blueberries to a few of the muffins and chocolate and caramel flavored chips to some of the others.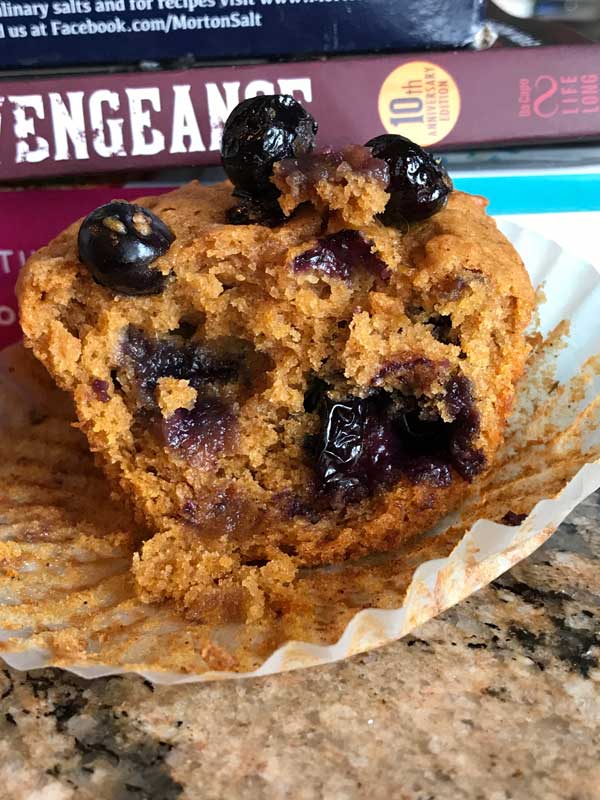 Also, the muffins aren't too sweet. The original recipe from the old version of Vegan with a Vengeance calls for 1 1/4 cups of sugar (which in this case would be 1/2 cup and 2 tablespoons) but the vegan pumpkin muffins in Isa Chandra's updated-with-even-more-awesomeness Vegan with a Vengeance calls for less.  Both versions are probably good, with the updated one being a little more breakfast-friendly.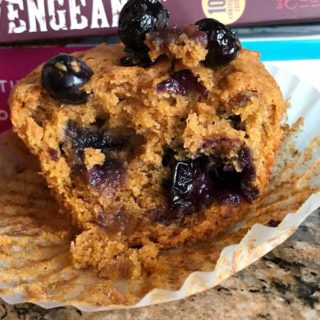 Small Batch Vegan Pumpkin Muffins
Small Batch Vegan Pumpkin Muffins
Ingredients 
3/4

cup

plus 2 tablespoons all-purpose flour

110 grams

1/2

cup

sugar

100 grams

1 1/2

teaspoons

baking powder

1/8

teaspoon

salt

1/2

teaspoon

ground cinnamon

1/4

teaspoon

ground or freshly grated nutmeg

1/4

teaspoon

ground ginger

1/8

teaspoon

ground allspice

tiny pinch cloves

1/2

cup

canned pumpkin

1/4

cup

almond milk

or soy milk or whatever vegan milk you have

1/4

cup

vegetable oil

1

tablespoon

molasses
Instructions 
Preheat oven to 400°F. Grease a 6 cup muffin tin or line with paper liners.

Whisk together flour, sugar, baking powder, salt, and spices. Do this for about a minute so that everything is very well blended. Create a well in the center and add pumpkin, almond milk, oil, and molasses. Whisk those things together, then stir the liquid mixture into the flour mixture until everything is blended.

Fill muffin cups two-thirds full and bake for 18 to 20 minutes, until a toothpick or knife inserted in the center comes out clean.

For the blueberry variation, add fresh blueberries to individual muffins as you pile the batter into the cups. For chocolate chip, add chocolate chips to batter or to individual muffins cups.