If you're looking for ways to use aquafaba, try these easy Aquafaba Chocolate Pumpkin Muffins! They are egg free, dairy free and relatively low in sugar if you use Swerve, which is what I use. These are rich, chocolatey and definitely more like muffins than cupcakes.  The pumpkin flavor is noticeable but not at all overpowering, and the muffins rise up and have rounded tops.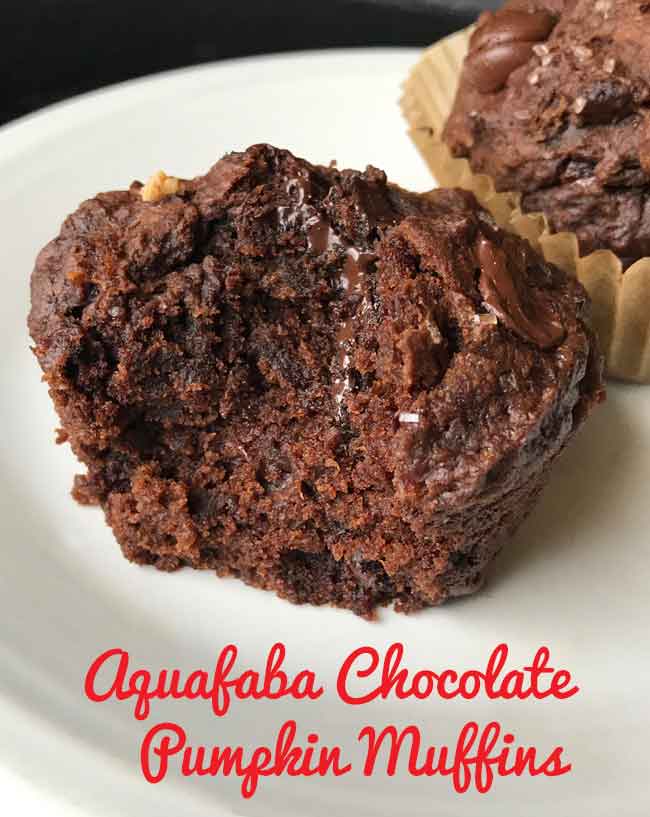 For the cocoa powder, use whatever you have, but if you happen to have some high fat cocoa powder then use that. I used 2 tablespoons of King Arthur Burgundy Cocoa Powder, which may be the best cocoa powder I've ever tried. We bought it at the KA store while visiting Fuzz at college, but you can order it from King Arthur.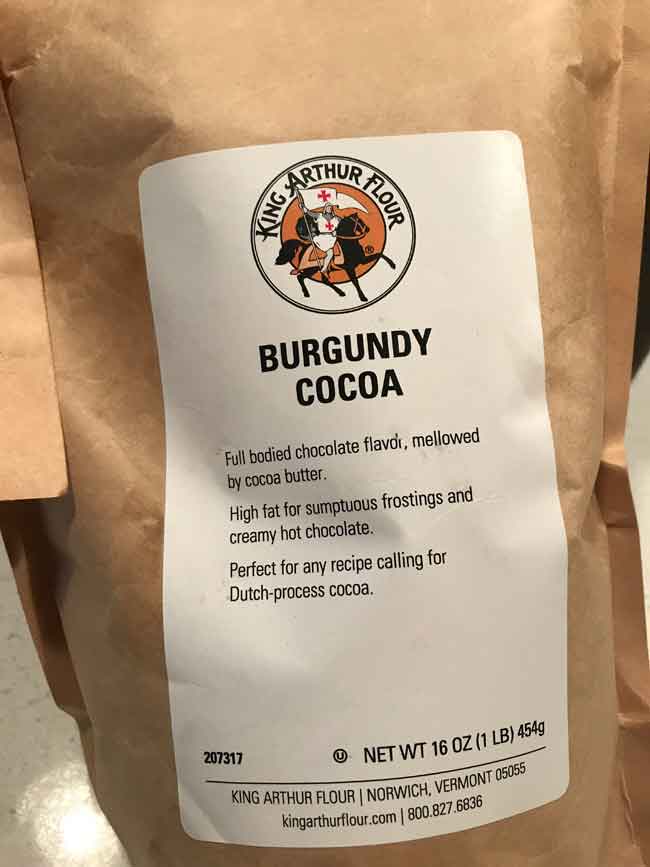 You can also make Aquafaba Tahini Peanut Butter Chocolate Muffins. For this version, just mix about a tablespoon of the best tahini you can find (I love Soom) with the same amount of peanut butter, then drizzle it over the batter before baking. This was sort of a last minute experiment, but it worked so well I think I'll top all the chocolate muffins with tahini next time.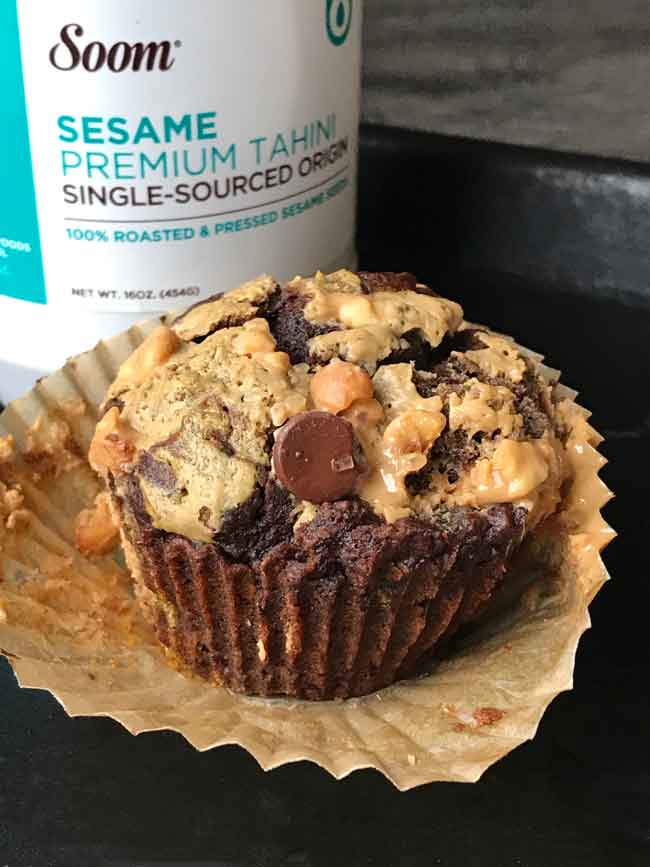 Recipe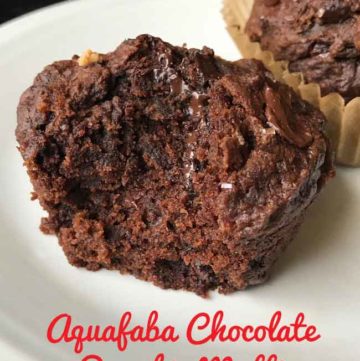 Easy Aquafaba Chocolate Pumpkin Muffins
Easy Aquafaba Chocolate Pumpkin Muffins
Ingredients 
¼

cup

coconut oil

softened, not completely melted

½

cup

Brown Sugar Swerve

can use less if you prefer**

¼

cup

aquafaba

liquid from can of chickpeas

1

teaspoon

vanilla

½

cup

pumpkin puree

¾

cup

all-purpose flour

100 grams

2

tablespoons

unsweetened cocoa powder

high quality Dutch

½

baking soda

½

baking powder

¼

teaspoon

salt

⅓

cup

chocolate chips
Instructions 
Preheat oven to 400 degrees F. Line 6 muffin cups with paper liners or grease with extra coconut oil.

In a mixing bowl, stir together the coconut oil, pumpkin, aquafaba and vanilla.

In a second bowl combine the flour, cocoa powder, baking soda, baking powder and salt. Add the Swerve (or sugar) and stir until uniformly blended.

Add flour mixture to the pumpkin mixture and stir until blended. Stir in the chocolate chips. Batter will be thick.

Divide the batter among muffin tins. It should be thick enough so that you are actually piling it.

Put in the 400 degree oven and bake for 10 minutes. After first 10 minutes, reduce heat to 350 and bake for another 8 to 10 minutes (18-20 minutes total).

Let the muffins cool for about 10 minutes, then carefully loosen from pan.
Notes
I'm not so sure Swerve is vegan, so if you need them to be vegan you can use a different sweetener, but the Swerve worked perfectly.