Some of the most popular strawberry cakes start with white cake mix and strawberry flavored gelatin. Grandma Clara's Fresh Strawberry Pound Cake is one of them. It's a heritage recipe from Dr. Tammy Kelly, Extension Director for Lenoir County, NC, and it was recently featured in Our State, a magazine my family looks forward to every month. I especially loved this feature story on Dr. Kelly and her mission to preserve Down East recipes such as her grandmother's cake.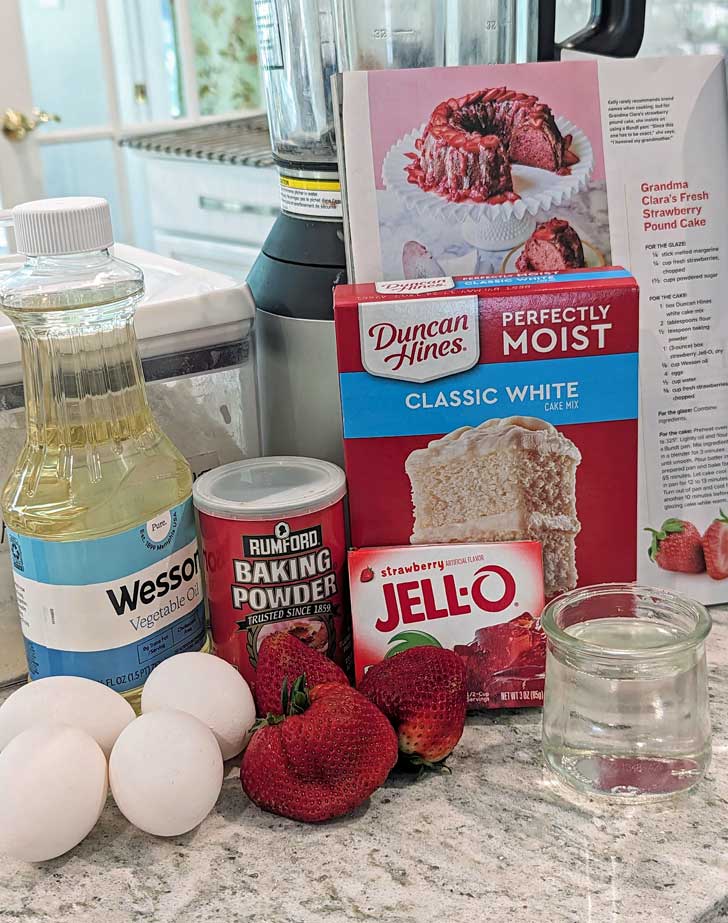 Grandma Clara's Fresh Strawberry Pound Cake
This recipe is a little different from other strawberry cakes. It's a Bundt cake that's made in a blender, and it has an easy glaze that calls for melted margarine. Grandma Clare even calls for specific brands such as Duncan Hines and Wesson oil. I'm guessing this one is originally from Wesson, because if you do a search for Wesson oil strawberry cake, you'll get a lot of hits. But was it Grandma Clara's idea to use a blender? And why Duncan Hines? Little details like that make recipes unique.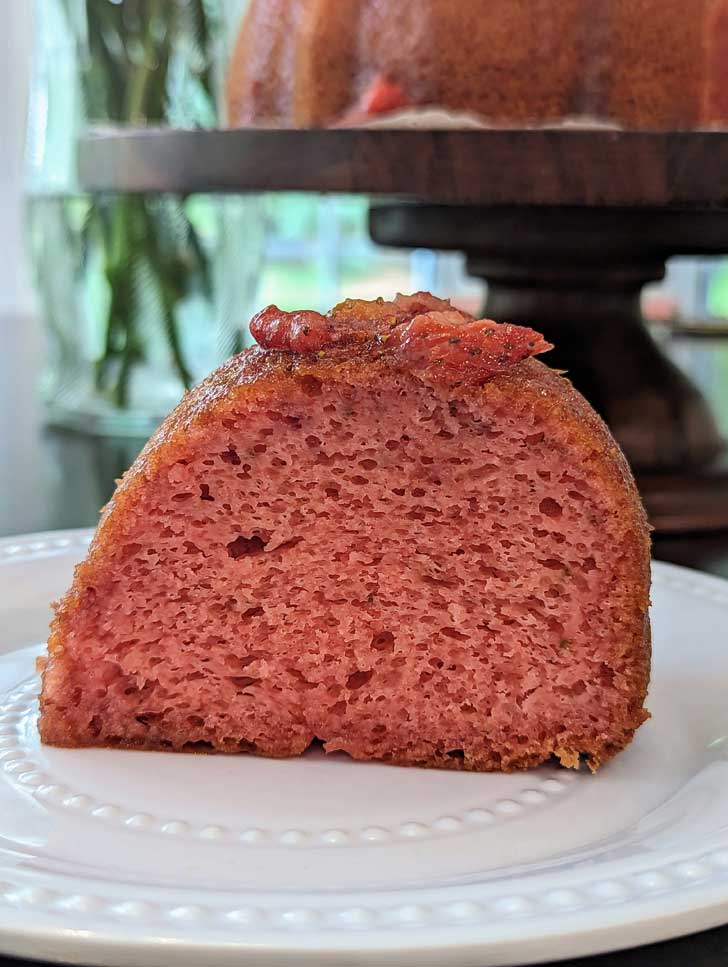 Garnish With Strawberry Slices
The recipe is very straightforward, but as you can see from the picture below you really need to add a layer of fresh strawberries for garnish like they do in the magazine. Also, if your strawberries are really good, you can cut the slices small and just serve each slice of glazed cake with a huge pile of fresh strawberries and maybe even a little whipped cream.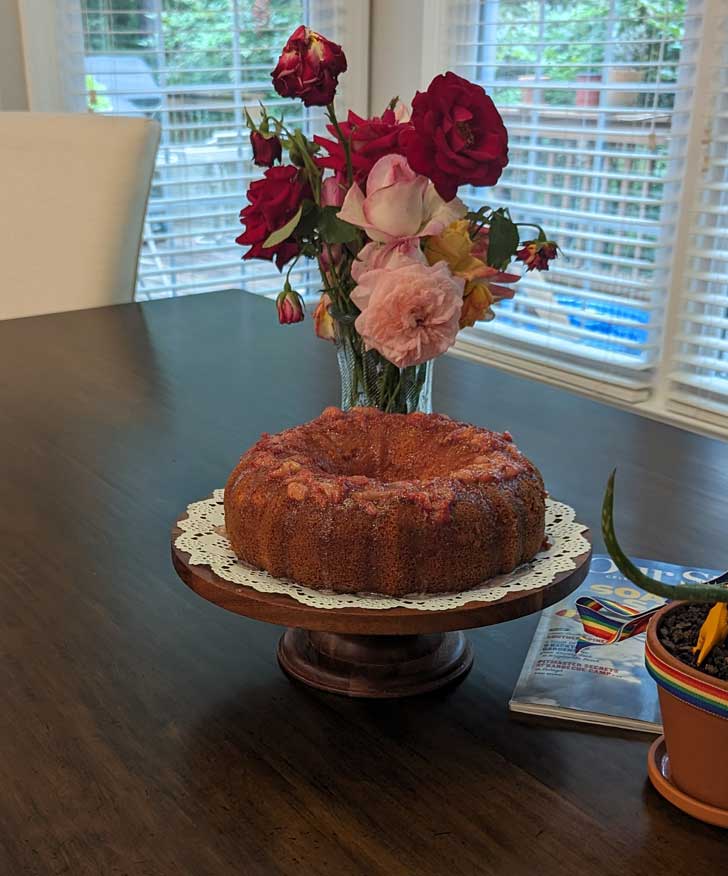 Link to the Recipe
Here's a link to the recipe in Our State. If you click the link and find that it is gone, let me know and I'll post it, but Our State keeps their recipes online.
Blender Strawberry Cake Notes & Tips
Be sure to really grease and flour the pan well. The cake is sticky. The original recipe says to "lightly oil and flour a Bundt pan. I've never had much luck using oil for greasing a pan, so I use shortening and flour.
The original recipe says to mix the ingredients in the blender for 3 minutes until smooth. My blender is pretty powerful, so I blended the batter for maybe a little over a minute.
My cake was done in 55 minutes rather than 65, so remember to check a little early. Baking time may vary from kitchen to kitchen.
The glaze calls for melted margarine. I don't know why you couldn't use salted butter, but I went ahead and used 2 tablespoons of an I Can't Believe It's Not Butter stick. Make sure the margarine you use is one with 80% fat otherwise the glaze might come out too watery. Or try it with butter.
Plan on having a whole lot of extra fresh strawberries to serve with the cake.