This is just another variation on Gloria's banana brownies, but I thought I'd post a picture because the Oreos worked out really well. Plus, I think these would be perfect for Halloween if made with the Halloween colored (orange filled) Oreos.
Recipe Here — just add in about a half cup of broken Oreos.
I chilled the brownies before slicing, so they look fudgy. They're definitely fully cooked, though.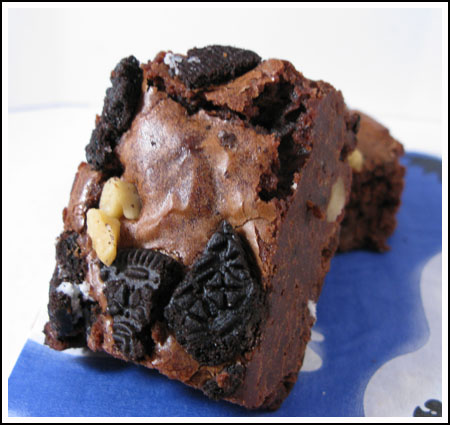 Related posts: