Thanks to a bowl of leftover egg whites I found in the refrigerator, today's baking took on a meringue theme. I made two different meringue cookies, Travis House Cookies and Cornflake Macaroons.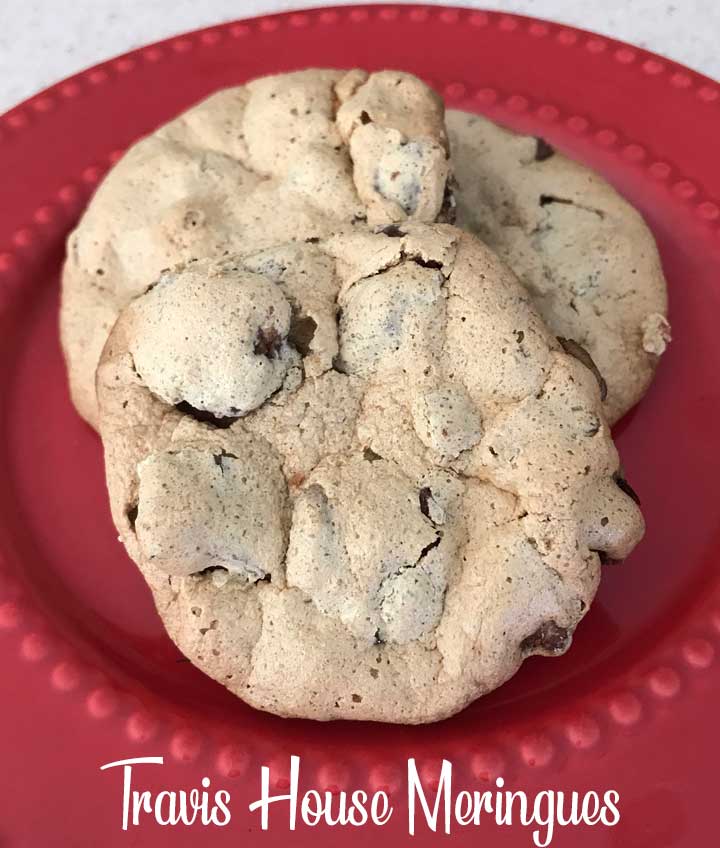 Travis House Cookies are based on a recipe from Colonial Williamsburg's Travis House restaurant.  They remind me of a chocolate and egg white cookie called Savannah Chews, but with brown sugar and pecans instead of chocolate.  When they first come out of the oven, Travis House Cookies are crispy on the outside and slightly chewy on the inside. After sitting around, they are crispy all the way through. Normally they come out a little thicker than the ones in the photo, but I used candied pecans for this batch and the extra sugar made the cookies spread more. They were still delicious!
Recipe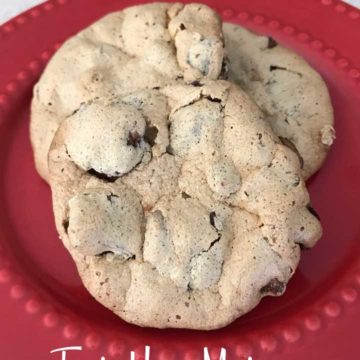 Travis House Cookies
Meringue cookies made with brown sugar and pecans.
Ingredients 
1

egg white

at room temperature

1

cup

brown sugar

pinch

of salt

1

level tablespoon flour

¾

cup

chopped pecans
Instructions 
Preheat oven to 350°F and line a large baking sheet. Beat the egg white until stiff peaks form. Gradually add brown sugar, continuing to beat. Mix in salt and flour. Stir in pecans.

Drop batter by tablespoons 2 inches apart on baking sheet. They may seem kind of runny, but they should puff up in the oven.

Bake for about 15 minutes. Cool slightly and remove from pan.
The second cookie recipe is adapted from the book One Smart Cookie (#ad). Unlike the other cookies which have the richness of pecans, these cookies get their fat from a small amount of coconut. They're also a lot chewier than the Travis House Cookies. From the picture, it looks almost as if I didn't cook them long enough, but I think they are suppose to be like that. They taste good!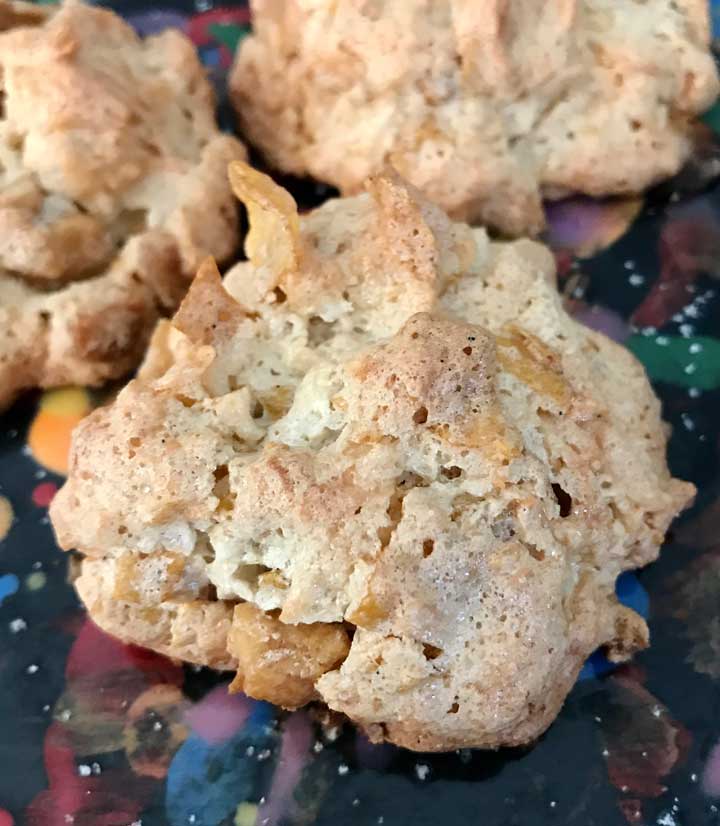 Recipe
Cornflake Macaroons
Cookies made with egg whites, coconut and Cornflakes
Ingredients 
1

egg white

Pinch

salt

½

teaspoon

vanilla

½

cup

granulated sugar

½

cup

coconut

1

cup

cornflakes
Instructions 
Preheat oven to 350 degrees. Line cookie sheet with parchment. In bowl of mixer, beat egg white, salt and vanilla until foamy. Add sugar slowly and continue beating until mixture is thick and glossy. Stir in coconut and cornflakes.

Drop by rounded teaspoonfuls onto cookie sheet and bake for 12 minutes or until lightly browned.