Garlic Cashews are one of the easiest spiced nuts you can make.  This version is great for when company is coming and you want something simple but interesting.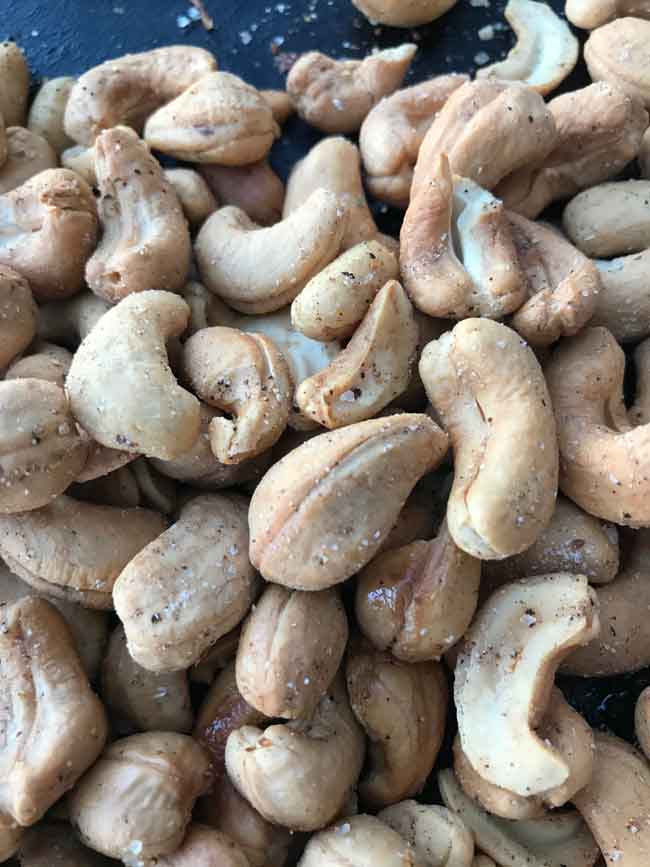 I make these with Trader Joe's roasted, unsalted cashews
Garlic Cashews
2 tablespoons melted butter
½ teaspoon garlic salt
1 pound salted cashews
Melt butter in shallow baking pan. Add garlic salt and nuts. Bake at 250 degrees for about 45 minutes**, then let cool completely to crisp.
**If you use raw cashews the roasting time might be a little longer.  I usually use unsalted cashews and increase the garlic salt.