Candied almonds are so handy to have around this time of year. You can give them as gifts, serve them at parties and sprinkle them on salads. And there are so many different ways to make them! I really like these Cinnamon Vanilla Candied Almonds.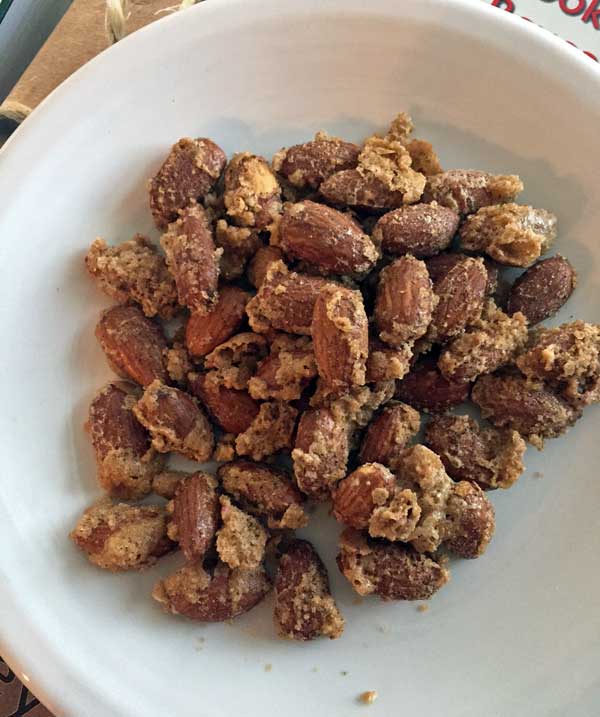 Sweet Almond Butter
And in addition to all those things, you can grind them into a non-clumpy, non-grainy sweet almond butter. These almonds really are sweet, so if you do grind them into butter I suggest throwing in an equal part of unsweetened almonds to balance the sweetness. That's up to you, but the candied almonds should transform into a creamy butter and not clump up, which is what always happens when I try to add honey or maple syrup to unsweetened ground almond butter.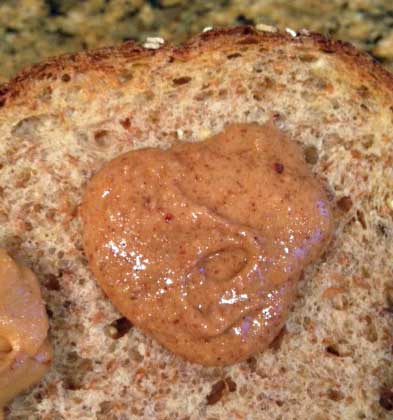 Cinnamon Vanilla Candied Almonds Nielsen Massey
So serve the almonds as is or grind them into butter. The original recipe is from Nielsen Massey. My family liked the almonds made with the full amount of sugar, but I think they might better with a tad bit less.
Recipe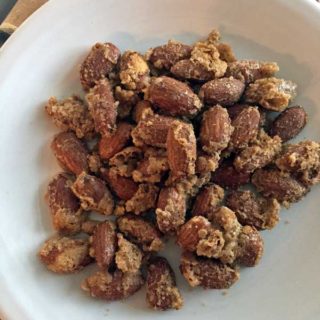 Cinnamon Vanilla Almonds
These are sweet, spicy, almonds flavored with vanilla extract and almond extract. This recipe calls for a very generous amount of sugar mixture, so feel free to use less. I recommend pouring in about ¾ of the sugar mixture, then adding the rest if you feel the almonds need more coating.
Ingredients 
½

cup

sugar

½

cup

firmly packed dark brown sugar

1

tablespoon

cinnamon

½

teaspoon

salt

¼

teaspoon

ground cayenne pepper

1

egg white

1

tablespoon

vanilla extract or vanilla bean paste

¼

teaspoon

almond extract

3

cups

whole almonds
Instructions 
Preheat oven to 250 degrees F. Line a large rimmed baking sheet with parchment paper or nonstick foil.

In a medium bowl, combine sugars, cinnamon, salt and cayenne pepper; set aside.

In a large bowl, whisk egg white until frothy, then whisk in vanilla and almond extracts. Add almonds and stir to coat. Then add about ¾ of the sugar mixture and stir well. If you feel like the almonds need more sugar mixture, stir in the rest.

Bake at 250 for 65-75 minutes, gently stirring every 15 minutes.

Let cool completely and keep in an airtight container.