Today I made a quick batch of Chocolate Malt Sandwich Cookies to take as a hostess gift this evening. The recipe comescourtesy of Martha Stewart and can be found here and in the new Martha Stewart Cookie Book.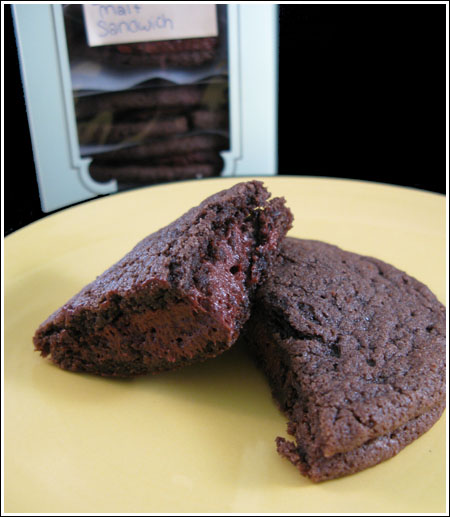 The cookies are delicious and since the recipe is from Martha, I packed them in one of the Martha Stewart branded cookie towers. The cookie tower came out a bit lopsided, and this could pose a problem as the person I'm giving this to is an actual building inspector. Still, I think the deliciousness of the cookies will outweigh the imperfections of the tower.
I followed the recipe as written and didn't make any changes, but here's something I noticed when making the filling. Unless you let the chocolate/butter mixture cool completely, it might very well be a bit runny. Mine was, so I chilled it in the refrigerator then fluffed it up with an electric mixer. That worked just fine.